Nailed it again: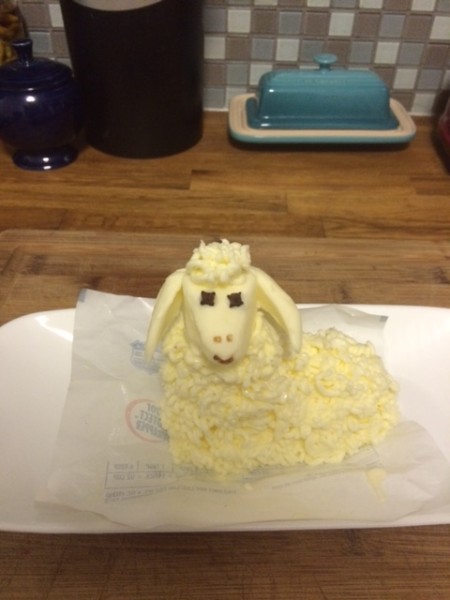 (Explanation here for anyone who is thinking, "WTF?")
My only other contribution to tomorrow's Easter feast is asparagus, which I will cook in the morning before we make the trip to the in-laws' for dinner. I plan to trim up the stalks, toss them in olive oil, salt and pepper, and then roast them on a sheet pan. Easy peasy.
Tonight we're just hanging out watching the chickens forage and checking out the occasional wild birds who visit the feeders and bird baths. That's one thing I love about this time of year — observing the feathered visitors.
Other than that, I got nothing. Open thread!