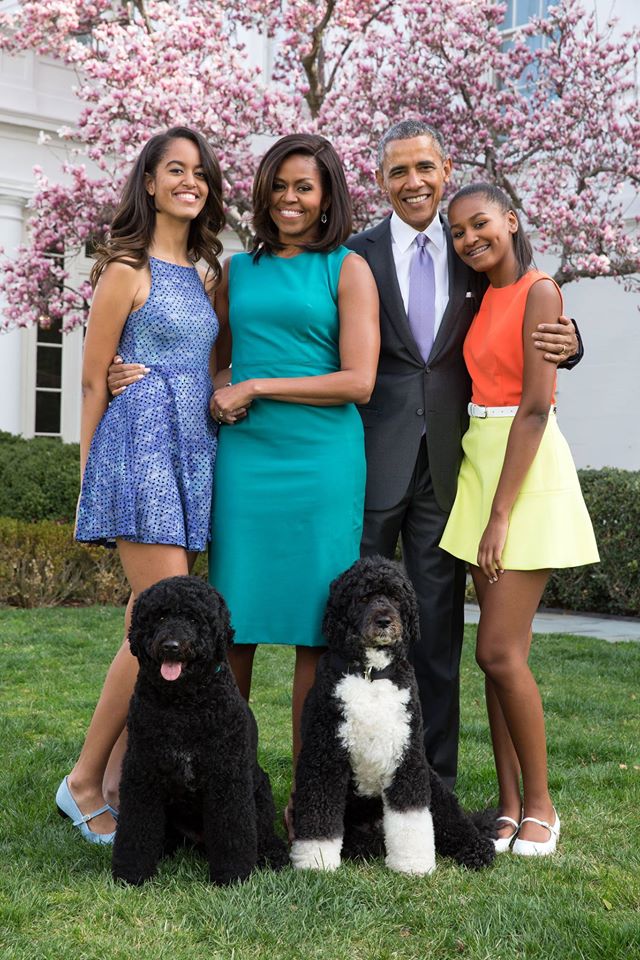 I was going to post some political stuff, but it can wait for another day. For now, enjoy the most dignified and beautiful First Family ever. I guess it shouldn't be a surprise, seeing who their parents are, but the Obama girls are beautiful, graceful and quite possibly smarter than their parents.
Took Bixby for a nice hike, surprisingly not a lot of mud considering all the snow we had last week. My car appreciated that. Here he is in his Bunny Ears if you missed it earlier.
Watched Chocolat and resisted the urge to melt down all the chocolate in the house to make pagan statues and drinking chocolate. Have a quiet evening planned.
On a more serious note, coverage of the Pakistan bombing can be found here, it sounds like it was a lot of children. I await the Facebook tributes and the nightly news anchors reporting from the blast site. It will no doubt be a long wait.
How are you wrapping up your Sunday? Open thread…