And it was put together by Charles Gaba at ACASignups.net: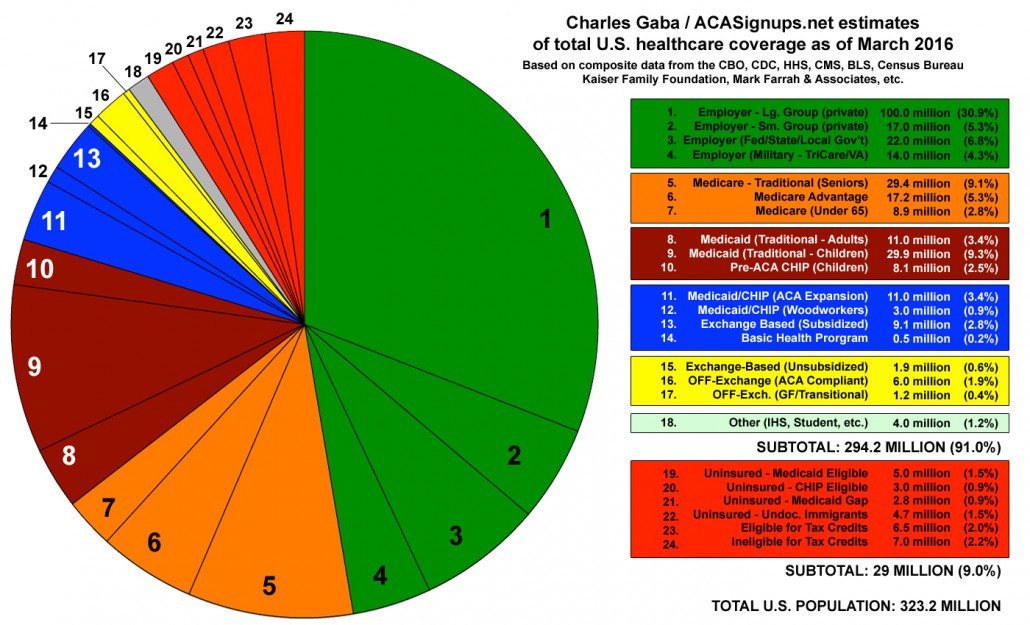 I am amazed at how much work Charles has put into becoming one of the two or three most informed people on the matter of health insurance enrollment. I could not even start figuring out where to ask the right questions to put together the pie graph that rules them all.
Bravo Zulu!
And now let's use this as an early morning open thread.