My brother had to put down his cat, Whisper, whose brother Speak died several years ago.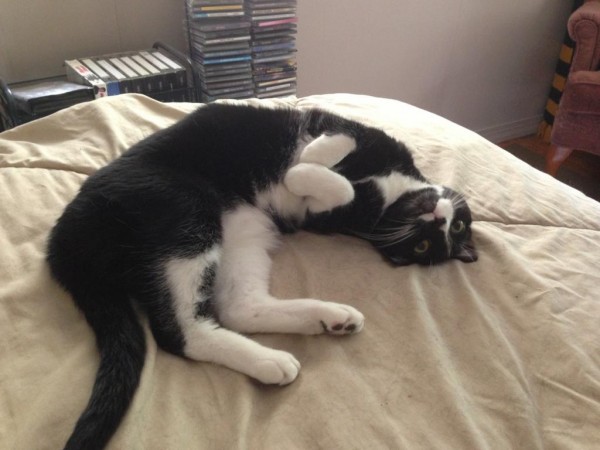 She had terminal cancer. His cats, though domesticated, were almost feral near anyone but him, so whenever I would watch his cats for him, it was like a UFO spotting if you could get one of them to come near you for a very brief petting. They loved him, though, and she had the entire upstairs to his house as he blocked it off from the dogs. She slept on him every night, and loved him almost as much as he loved her.
If it had not been for Seth getting Speak and Whisper, I probably never would have gotten Tunch or now Steve. She's buried in my parent's backyard next to Speak, Mouse, and far too many other good pets.