The Red Queen Race is a race where to stay even, the participants have to run faster every moment. If one person maintains constant effort, that person falls behind compared to the other contestants.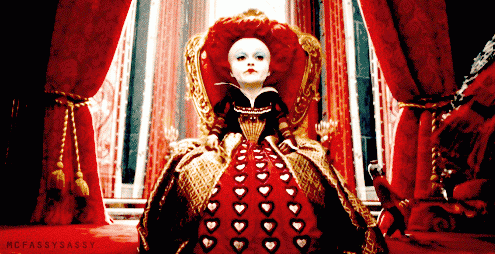 This plays out in the health policy world with revenue neutral risk adjustment.
significant resources are devoted to increase the appearance of illness in the claims history without actually doing a damn thing to make a patient better off… The problem is insurance companies that elect not to chase their providers for higher diagnosis coding intensity will see their risk scores look comparatively lower compared to high intensity coding companies, and thus they'll lose money. So everyone has to do it, or no one has to do it. Right now we are in a stable, socially negative equilibrium of high intensity claim coding for risk score optimization.
This is socially wasteful use of a Red Queen race.
However this model in and of itself is not inherently problematic. If it can be directed towards achievement of socially positive goods, a red queen race where revenue neutral transfer payments are shifted from underperformers to overperformers creates strong financial incentives for the underperformers to accelerate their efforts and the over-performers to not get lazy. If there was a set of revenue neutral transfer payments based on single period achievements of common preventive measures such as vaccinations, screenings and tests that are shown to improve individual health and lower net medical spending, rates of adherence would increase significantly.
Right now flu shot uptake is fairly low.  Roughly 60% of kids get a flu shot, and 44% of adults get one as well.  There are strong clinical reasons for not everyone to get a flu shot, but that clinical exclusion does not cover 40% or more of the population.  If insurers with risk and SES adjusted underperformance have to pay insurers with risk and SES adjusted high vaccination rates, vaccination rates will increase.  I know my CFO would concuss herself and break the ceiling on the 11th floor when she is told that we need to write a $3.5 million dollar check that will be effectively made out to the Blue Cross affiliate down the street because they did a better job of vaccinating their members than we did.  That is the incentive we would want to create socially, where payments are dynamically linked to what everyone else is doing and no one entity (unless there is mass collusion) has any incentive to not vaccinate the next kid.
PS:  I am trying to sketch out a system of transfer payments so some of my posts in the near future may be even more wonky/esoteric than normal.