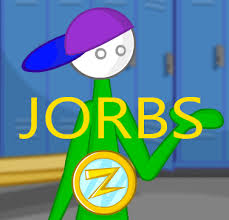 No April Fools joke on the country here, 215K new jobs in March and unemployment up a smidge to 5.0% even as more people entered the workforce.
The 215,000 gain in payrolls followed a revised 245,000 February advance, a Labor Department report showed Friday. Average hourly earnings increased 0.3 percent from a month earlier, while the jobless rate crept up to 5 percent as more people entered the labor force.

A still-robust pace of job creation represents a vote of confidence by employers that the U.S. will hold up against an anemic global economic backdrop. Additional tightening in the labor market that sparks bigger pay gains for American workers may convince Federal Reserve policy makers that the economy is more insulated to weakness overseas.

"We're still in a really good spot with the labor market – – the fundamentals here are strong," Thomas Simons, a money-market economist at Jefferies LLC in New York, said before the report. " I have no reason to suspect we're seeing a turning point in the labor market any time soon."

Construction payroll growth accelerated in March, while manufacturing employment slumped. Other industries adding jobs included retail, health care, leisure and hospitality and professional services. Government hiring was the strongest since August.

The median forecast in a Bloomberg survey called for a 205,000 advance in total employment, with estimates ranging from gains of 100,000 to 250,000 after a previously reported 242,000 February increase. Revisions to prior reports subtracted a total of 1,000 jobs to overall payrolls in the previous two months.
Average private sector hourly wages up 7 cents to $25.43, black unemployment at 9.0%,  U-6 number coming in at 9.8%, headline should again read "Obama economy humming along despite Republicans crapping all over things."
Open thread.