Wisconsin has suffered a great loss of jobs and trade, but if I win, all of the bad things happening in the U.S. will be rapidly reversed!

— Donald J. Trump (@realDonaldTrump) April 2, 2016
Meanwhile, President Obama drops a truth bomb on the bulbous, tangerine-hued, evil shower-drain genie for casually suggesting that the US should put aside decades of international cooperation to curtail nuclear proliferation:
Thwack!
Also, Trump tweeted this image of a meeting of his national security brain trust: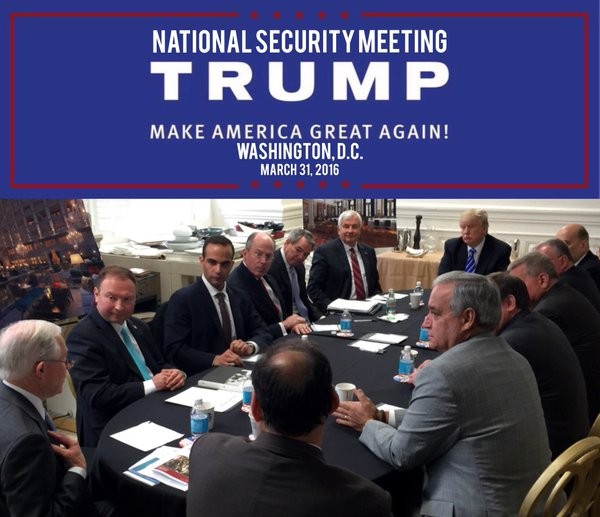 I don't know about y'all, but somehow, a photo of Trump doing his duck-face frown at 12 white dudes doesn't make me feel very secure.