Lily heard me say that it is time to check on the results, so she's keeping her eyes and ears peeled: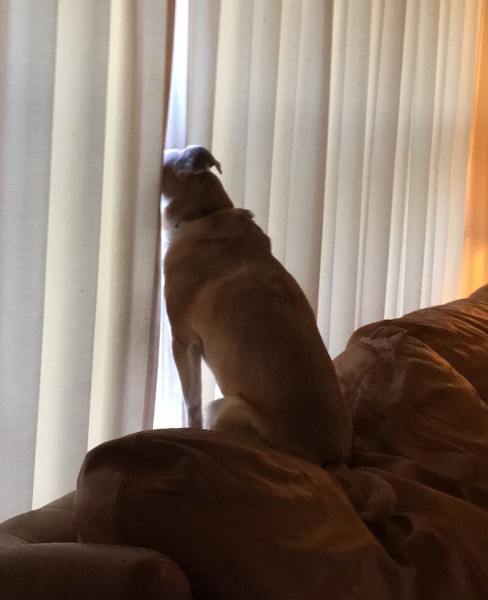 I wish I could describe how much I love this dog. She and I are inseparable- more so than even me and Tunch. Thurston is a close second. Rosie wants nothing to do with anyone unless it involves, food, treats, or walks, and Steve just sort of roams the manor and comes for a nightly brushing and one on one after the others have settled down. But Lily is with me all day every day.
At any rate, Sanders is probably going to win tonight, which means that the next two weeks are going to be horrible, as the intensity and nastiness ramp up the closer we are to the finish without having someone having won. I hate it.
I had a long time commenter email me about the general nastiness in the comments- just the attacks and hostility with one camp versus the other. I know there are some people who simply can not control themselves, but try to remember that the people you are talking to are not just pixels, but actual people. And remember that regardless who wins, we're in a lot better shape than the Republicans.