I've had complaints that all photos of my dogs look alike because so many of them depict the hounds in repose on the sofa. In my defense, that's where they are 90% of the time. But just to prove that we do see daylight occasionally, here's a picture from our morning walk: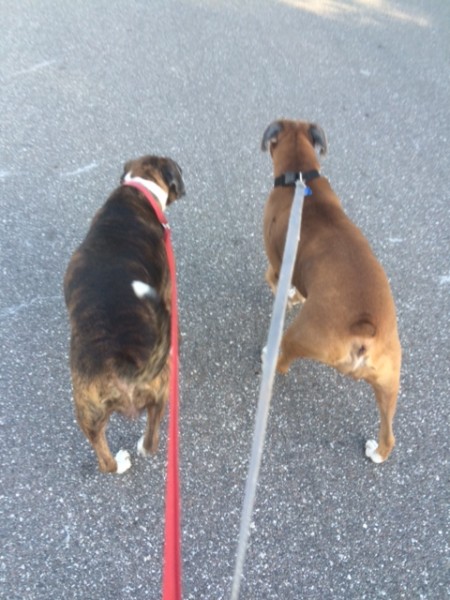 What a pair of assholes, huh? Open thread!
PS: Regarding the title, I'm still fuming about "The Walking Dead" cliffhanger. Am I alone in that?
Also too, what is the worst movie you've paid to see recently? For me, it's "The Hateful Eight," hands down. Luckily I only rented it at home instead of paying full cinema freight, or I'd be even more pissed about having no way to recoup the two hours and 47 minutes I wasted watching that piece of shit film.