I was scrolling through the vast collection of crappy photos stored on my phone when I came across this picture I took of my sister's mutt during a recent road trip: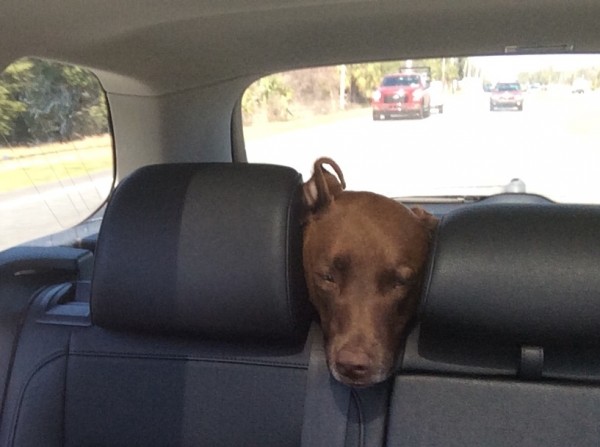 The gap in the seats isn't quite wide enough to fit both ears. But here's what pisses me off: It was auto-filed under "selfies." Fuck you, iPhone! That doesn't look a thing like me!
I've been enjoying poor health this week. Nothing serious, and easily remedied, my physician assures me. But my condition is regrettably curtailing my social life. I'm piled up on the sofa with the dogs watching baseball instead of hanging out with humans. Probably just as well.
What are y'all up to this evening? Open thread!