Yeah, I'll pass: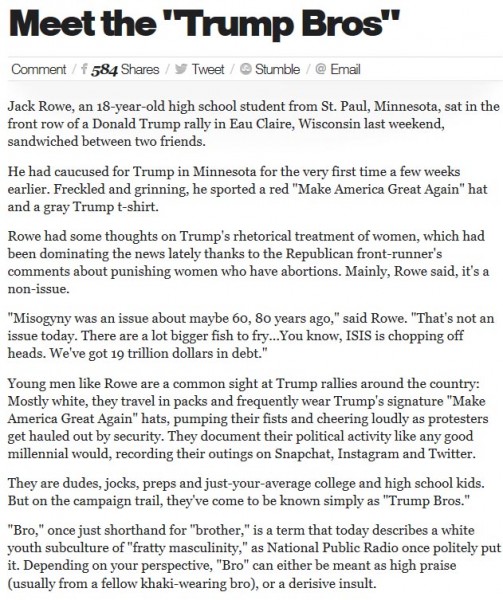 It's nice to see that Rump is breeding a new age group of budding young sociopaths.
Speaking of misogyny, apparently I am one for agreeing with someone about there not being enough room in a fridge for ten mason jars of salad.
Did you just deliberately misinterpret something I said to mansplain food to me? https://t.co/Q29rlPDGkX

— Andrea Grimes (@andreagrimes) April 11, 2016
I handled it with my usual class and dignity and said "go fuck yourself, sunshine," which I learned is an attempt to assert, and I quote, "creepy daddy dominance."
People are hostile out there kids. I blame Obama. Or the superdelegates, those bastards.
*** Update ***
"Rump." Best typo ever?