Here's an embarrassing example of driver error: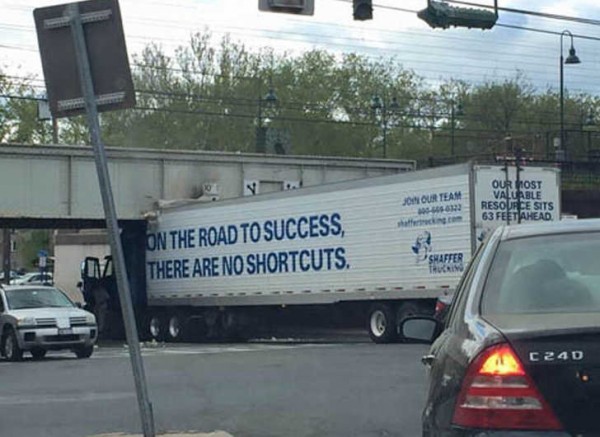 I've been driving for a long time, and (knock wood) I've never had an accident, not even a fender bender. But I have done some embarrassing things as a driver.
Nearly two years ago, I took my daughter to get her solo driver license. She failed the test the first time. She had her learner's permit and had been keen to drive everywhere we went together until then, but after failing the test, she wanted to cry in the passenger seat and eat Chicken McNuggets while I drove home.
Fine, I said, settling in behind the wheel. We were in the middle of the DMV parking lot, and there was no car parked nose-to-nose with mine, so instead of backing up, I pulled forward through the space. Only there was a parking stop there, so there was a horrendous scraping noise as the concrete came into contact with the car's undercarriage.
Everyone gawked, of course. And I already had a license! As driving fuck-ups go, that's small potatoes, I realize. But like I said, I'm an excellent driver.
What's the dumbest mistake you ever made while driving a car? Or talk about other topics if you please — open thread!