I feel a little embarrassed asking after you all just chipped in to tip Alain, but my brother's dog Ellie just had to be rushed to Pittsburgh for emergency surgery to have two tumors removed from her pancreas, and it is going to cost a LOT of money. She's going to be there for several days and the price will be in the multiples of well, lots.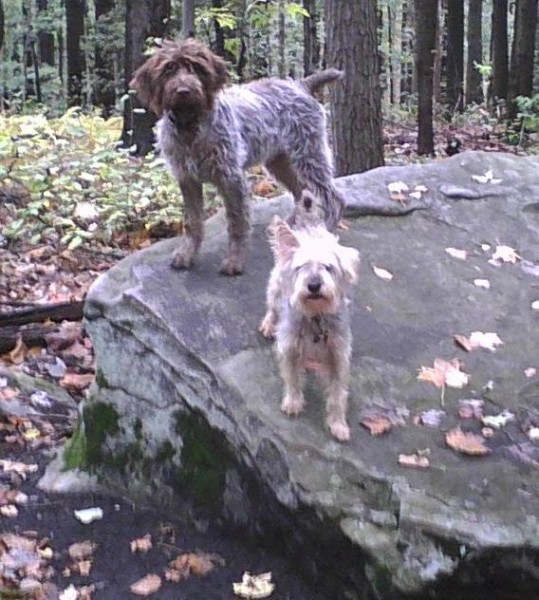 Ellie, if you remember, is the dog who threw herself in front of my brother's car and forced him to rescue her from a backwoods country road a few months before Rosie did the same damned thing to me, and she is just the sweetest little thing and he loves her to death. He's already reeling from the death of Whisper, so this couldn't happen at a worse time.
At any rate, if you could kick in some scratch (and again, never donate if you yourself do not have spare cash) to help defray the costs, I and my brother would very much appreciate it.
I wish I could buy health insurance for my dogs.

*** Update ***
Ignore this- Seth felt very uncomfortable with the idea of charity for this, so I am refunding you as we speak.
You can send happy thoughts and tail wags!