Might as well lay out my view.  I voted for Hillary in Massachusetts.  I urge every New York Democratic voter do the same today.  I support her going forward, not simply as the likely nominee around whom we should rally, but because I think she will make a significantly better president than Bernie ever would.
Presidenting is much more than asserting the ideal campaign positions.  It's more than policy.  Day to day it involves an enormous range of skills in management, listening, decision processing and more.  And there's the matter of winning the general in the first place.  I think Hillary bests Bernie on most of what I want in a president — which is to say mine is an affirmative preference, not a lesser-of-two-evils judgment.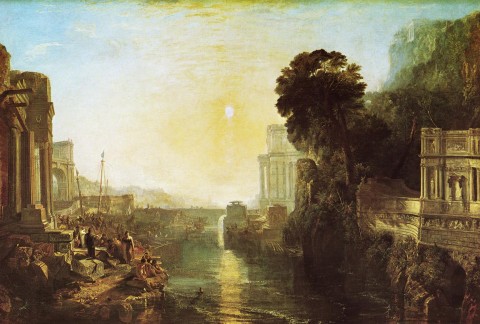 On positions and policy.  First, the obvious:  Based on the one data set that allows us to directly compare the two, they aren't nearly as far apart as current rhetoric, especially the heated anger emanating from BernieBros and BernieSisters would suggest.  I'd add that on several of the votes on which the two differed, ISTM that Hillary had the better of the argument.
We can argue about some specific positions:  I think Hillary gets Wall St. regulation much better than Bernie at campaign levels of specificity.  She's right in an important way when she says Glass-Steagel doesn't deal with shadow banking problems, and both the last crisis and the next one will take root in those shadows.
I guess I'd prefer Bernie's approach to college finance in a perfect world, which this ain't, but I've learned to value the oft-Obama'd incremental approach that Hillary's college cash plan takes.  More broadly, the fact that Bernie's numbers don't add up often enough troubles me, but I guess one could say he's hardly the first to slip "a miracle occurs" into step two of his plan.
On war and peace:  Hillary makes me nervous, but less so than she did before I listened to this speech.  Am I completely sure she's mastered the art of not doing stupid shit?  No.  But I'm even less confident of Bernie's capacity to handle the extreme complexity of foreign policy in an age of the relative decline of American soft power.
Would I feel someone crazy for having a more sanguine view of Bernie on international matters and a more skeptical one of Hillary's?  No.  But the point remains that the distinction between the two on policy is far less than often portrayed, and vastly less than it is between either of them on any issue, domestic or foreign, cultural or social, and any possible Republican candidate.
My sense of the real divergence comes when I ask whether or not each of them could actually be effective doing presidenting, instead of aspiring to a presidency.
Here, to me, there's an obvious winner, by a wide margin.  Bernie has spent a couple of decades in DC as a gadfly and a mostly invisible legislator.  He's been a valuable and reliable vote, and a useful voice from time to time, but he's not advanced his cause through the levers of power anywhere near as much as, say, his much less experienced colleague Elizabeth Warren.
Seriously, folks. It's not even close.  My senior senator has had a huge effect on policy in the majority and in the minority, and has been an effective public advocate as well.  Ohio's Brown has been much more impressive than Bernie.  And FFS — the Lion of the Senate, Ted Kennedy, showed what can be done when you put your head down and do the work.  Bernie isn't in the same league.
Presidenting is a hard job.  Obama is flat out brilliant at it — and he still has made critical errors, and it took him at least a couple of years, some would say more, to get the hang of it.  Bernie hasn't got the record that gives me confidence, nor has in this campaign shown much flexibility of mind, or the capacity to construct plan Bs when his preferred course might be blocked for any reason.
Hillary Clinton has a vastly different — and to my mind superior — body of experience; running State for four years is a whole other level of executive responsibility than anything on offer from all the other major candidates of both parties.  That makes me think she has a vastly better chance of getting her policy views enacted than Bernie will.
That's important because the only thing worse than a lost revolution is one that wins and then fails to deliver.  We saw that in a sense in the response to Obama's first two years: for all that was accomplished, the effects of those achievements were so masked that epic majorities became seemingly indefinite House minorities in a blink of an eye — and we all know how it's gone since.
You want a sharper example?  I could go all Godwin on you and point to the failure of the Weimar Social Democrats to deliver on their promises of a just society as the necessary pre-condition for all the woe that followed.  There are lots of reasons that feed into that failure, both errors on the SPD government's side, the intransigent resistance of the rump right, and circumstances beyond anyone's experience (hyperinflation, the '29 crash and so on).  But for all the historical distance, I think this point of comparison bears considering:  an inept revolution seeds its own collapse and likely leads to a sequel that will be grim indeed.  Not Nazi grim, necessarily…but look at the other side, folks, and think about what hairballs they might cough up in 2018 and 2020.
I've got more.  For example, I think Bernie would make a much less effective general election candidate than his current polling situation suggests, and I worry about his age and stamina in what is notoriously a killer of a job.  But there's only one more thing I want to say, in direct response to one aspect of Hillary R.'s argument below.  She wrote:
…And who get that Black lives matter, Iraqi lives matter, also Honduran, Libyan, and Palestinian.
I wish we had more active Black FPers who could take that on, but that wouldn't relieve me of the obligation I feel to respond.
Yes, anyone's life matters, everyone's does.  But in American politics now, the fact is that Black lives are at risk in ways other groups are not.  Black lives have paid a disproportionate price to achieve even the basics of social justice — the Social Security system that by design omitted the blackest jobs, for example.  Black lives are constrained in ways that a middle-aged educated, reasonably well off white man like myself may be able to glimpse intellectually…but I have to rely on never complete accounts of those speaking from inside such lives to gain even a hint of what that means day to day.
All of which is to say that the one thing about Bernie and too many of his supporters that actually makes me angry, rather than just being political stuff on which one may differ, is the suggestion that yet again, the daily reality of Black life in America is a secondary issue, important maybe, but one to be addressed only in the context of the larger issues at hand.
That is, I'm tired of the view that the realities of Black life  must wait while we, once again, reach for the promised land of revolution. Of course, economic justice is crucial for all Americans, minorities included.  But we've seen how measures of economic justice have at once advanced that goal for many and left exactly those people behind who now say Black Lives Matter.
I don't doubt anyone's good will here.  Not Bernie's, not my FP colleague Hillary's.  But the subsuming of a specific cause in a preferred broader one is so seductive.  And to me, at least, it repeats an old and bad leftist move, one that isolates exactly those who know best what's really at stake in this and every election.
So, yeah.  I'm for Hillary.  I hope she does very well indeed today.
J. W.M. Turner,  Dido Building Carthage, 1815.  (The link to this post might be a little obscure, but in my mind it connects with a barely remembered tagline from The Aeneid: dux femina facta, a woman made it happen.) (That is, of course, a very loose translation.)