John Brunner said it exactly right in The Shockwave Rider:  "If there is such a phenomenon as absolute evil it consists in treating another human being as a thing."
With that in mind, let me give you the latest from Maine's governor, the utterly odious Paul LePage:
Gov. Paul LePage vetoed a bill Wednesday that would allow pharmacists to dispense an anti-overdose drug without a prescription, saying that allowing addicts to keep naloxone on hand "serves only to perpetuate the cycle of addiction." [via Kerry Eleved at GOS]
That's nonsense on its own terms, as the deeply valuable Maia Szalavitz — herself a former addict — has argued over and over again:
As with needle exchange, opposition to Naloxone distribution has mainly come from those who fear that reducing drug-related harm will lead to increased drug use.   Fortunately, also similarly to the data on needle exchange, the research doesn't find this occurring.
But don't let any actual experience bother you, LePage!
"Naloxone does not truly save lives; it merely extends them until the next overdose," LePage wrote, repeating a contention that has caused controversy before. "Creating a situation where an addict has a heroin needle in one hand and a shot of naloxone in the other produces a sense of normalcy and security around heroin use that serves only to perpetuate the cycle of addiction."
It's a strong word to use, I know.  But this is evil.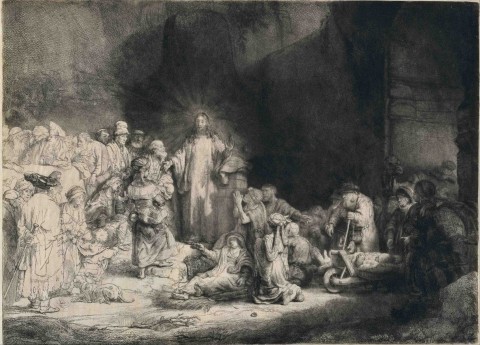 In LePage's telling the addict isn't a person.  He or she is rather just the worthless meat sack that locally reverses entropy between one overdose and the next.  He's rather let those suffering an overdose die than live because, as he frames it here, the state of addiction robs the user of all other human attributes.
This is how a monster thinks.
I won't say that this is the view that infects all of your modern Republican party, because on this issue it's not. But it remains a perfectly mainstream one for the GOP — and this is a case of words (and inactions) that kill.
If you needed any more reason to go all yellow-dog Democrat on every line of your ballot, Governor (sic!) Paul LePage is exhibit (n)*
Last, to help wash the taste of tiny-minded misery out of your mouth, here's Szalavitz again:
…one of the biggest misunderstandings we have about addiction is that tough love—is that being kind will fail and tough love will work. What really helps and why harm reduction, which is this idea that we will meet you where you're at and we'll help you whether you're ready to stop or not—why that works is because when you have addiction, you tend to be very marginalized, self-hating. You might be homeless. You feel like a criminal. Nobody has any respect for you. And when somebody just hands you a clean needle or gives you access to naloxone and says, "I believe you deserve to live, regardless of whether you do what I want," that's a really powerful message of kindness.
And here a plug (full disclosure: she's a friend) — here's Maia's new book on addiction.
*Where n is an arbitrary large number.
Image: Rembrandt van Rijn, Christ Preaching (The Hundred Guilder Print) c. 1649.