I rarely participate in the Sunday garden discussions because my husband is the gardener in the family, and I don't know doodly-squat about gardening. But here's a picture of one of our tomato plants: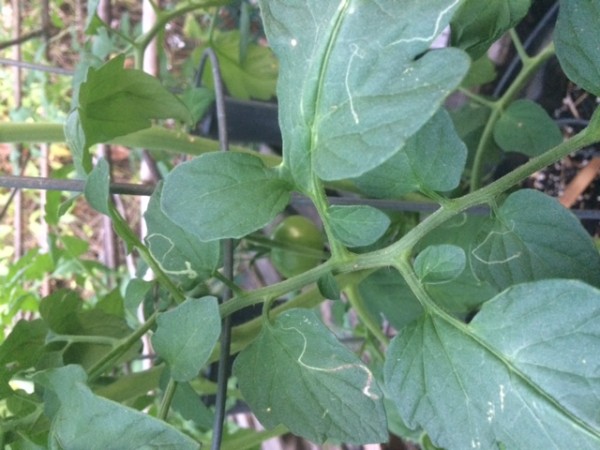 Like I said, I don't know shit about plants, but those squiggly lines on the leaves look like trouble. I'm sure hubby is on it, though. We've already harvested and eaten quite a few string beans. Peppers of many varieties and eggplants are also under cultivation.
It's sunny and in the 80s here today. There is more than a hint of summer in the air, which carries a different connotation in Florida than it does north of here, i.e., for us, it's time to brace ourselves for the year's most unpleasant season. Thank dog for A/C!
Despite the heat, we're cooking out and hanging around in the shade while listening to the ballgame on the radio. What's up in your neck o' the woods?
Open thread!