I'm featuring two playwright/screenwriters this week and one pop culture critic. I thought it sounded like a fun mix.
I love reading screenplays and plays. While a novel can take me to a different place for a while, screenplays and plays engage my imagination on multiple levels. I'm engaged with the characters, I'm designing the set, I'm framing my shot, I'm blocking scenes. It's a total experience for a certified theatre geek and film/tv addict. So I was happy to feature our resident playwrights.
First up is Joshua James: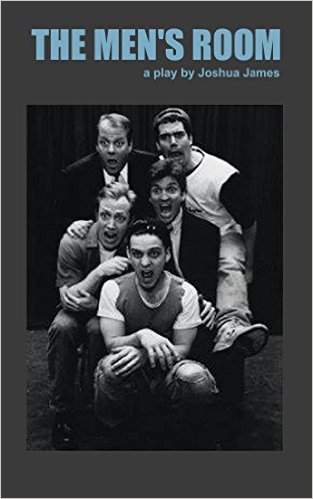 The majority of my plays are royalty-free, and one of them, THE PENIS PAPERS (currently being produced in NYC and Maine) is also perm-free as an ebook.

I've done a bunch of film work, but thus far my main credit is a Jean-Claude Van Damme movie entitled POUND OF FLESH, which came out last year and is now streaming on Netflix.
JOSHUA JAMES is a screenwriter, novelist and playwright based in New York City. As a playwright, Joshua made his London debut when The Men's Room was produced at the Croydon Warehouse Theatre. He made his Off-Broadway debut in The Fear Project at The Barrow Group with his piece Extreme Eugene. His plays have been produced throughout New York City, Los Angeles, Chicago, all across the United States and various other parts of the world. His most recent books are THE JOSHUA JAMES PROJECT, an anthology of forty-four short plays that are now royalty-free for educational and amateur production and THE PENIS PAPERS, a free ebook of his popular play.
Next up:
Did you know our own Mustang Bobby was an off-off-Broadway playwright? Yup.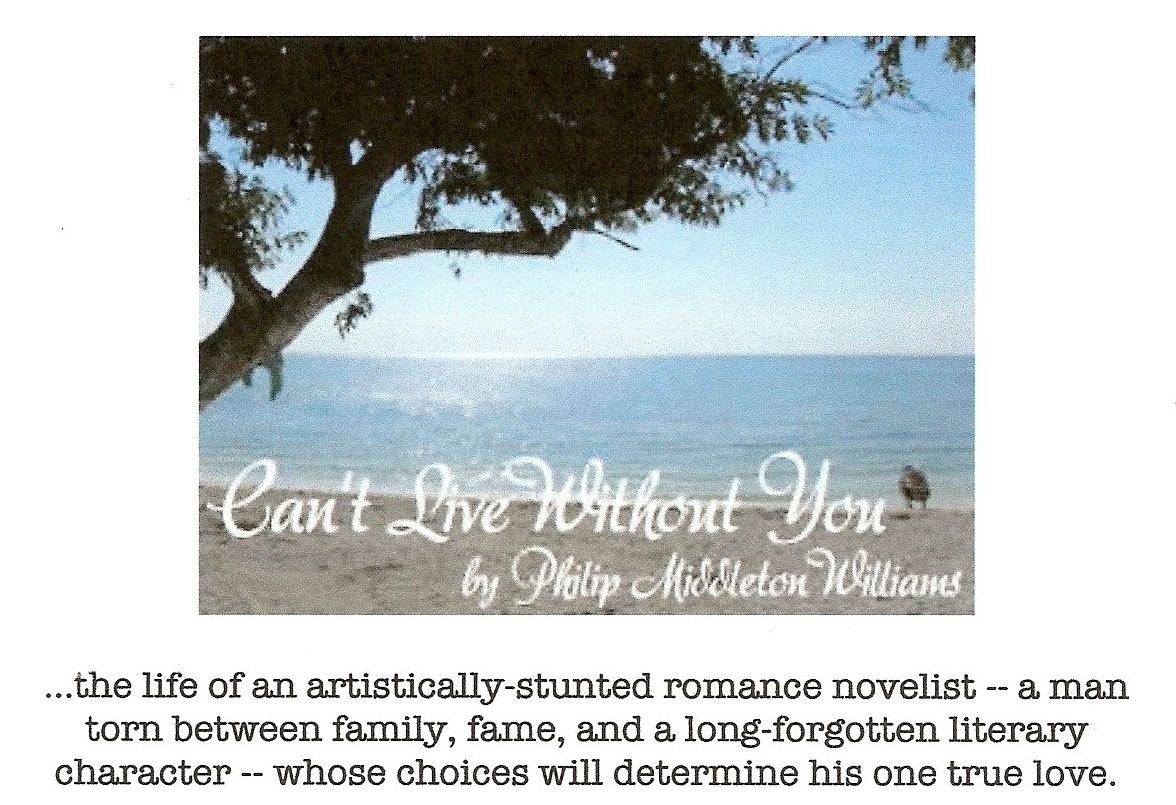 From Mustang B:
Donny Hollenbeck is a successful writer of romance novels under the pen name of "Amanda Longington" living calmly and quietly in the Florida Keys with his girlfriend, Anna, a successful realtor.  Both have what they think is their dream life.  To make things even better, Donny's agent Barbara arrives to tell him that he could make even more money turning his bodice-rippers into made-for-TV movies.

The poster from the off-off-Broadway production

But then, as if by magic, Bobby Cramer appears.  He is the main character in the Great American novel that Donny was writing when he hit the big time with the romance novels.  Bobby asks Donny: "Why have you left me in a file folder in the bottom of your desk drawer?  I'd like to know what happened to me."  This leads to a hilarious series of confrontations between the flesh-and-blood author and his fictional character who is, in many ways, the guy Donny wishes he could be.

Meanwhile, Anna begins to look at her life and wonders if just selling real estate is all there is for her.  She'd like to start a family.  Donny must choose between Anna and their comfortable life, or Bobby and the unknown.
Here's a link to all his works. Hit him up in the comments with questions about his play and his experience off-off Broadway.
And finally, our pop culture critic Jeff Pike:
Jeff Pike is a writer and editor whose work has appeared in more than a dozen publications—including The Utne Reader, Seattle Weekly, and USAir Magazine. He is the author of The Death of Rock 'n' Roll and the blog Can't Explain, where he reviews music, movies, and books.
From his author's page at Amazon:
You can dissect a song or analyze a movie until you're blue in the face. But when a favorite TV show or a book really, truly speaks to you, it's a feeling you just can't explain. There's no mathematical formula for that otherworldly joy, that love that drives fans to obsess over their media darlings.

So what's a critic of pop culture to do when forced to find a balance between dissecting the value of this media and simply letting the magic of enjoyment happen?

Since 2006, Jeff Pike has been discussing these conundrums of cultural criticism while reviewing music, books, and movies on his blog Can't Explain. There, he contemplates the value of mindless versus mindful entertainment, issues of consensus and taste, and the complexities of constructing a cultural canon.

Now, in this collection of short essays, Pike provides a fascinating look into his life and work as a media critic with a handpicked selection of reviews from his blog.

Organized alphabetically, from AI: Artificial Intelligence to an analysis of the letter Z, Index serves as a guide to pop culture and the reasons we love it—written for people everywhere who love to listen, read, and watch.
You can also check out his blog here.
That's it for this installment. Hopefully the authors will be able to pop in and tell you more about their works. For the previous Authors In Our Midst post, Alain nicely set up a quick link at the top, or click here.
There are a few more authors to go, so if you'd like to be featured, email me (whats4dinnersolutions [at] live [dot] com) and I'll be happy to include you.
I'm thinking once we've covered the authors we might just move into a favorite book thread once or twice a month, since we have a lot of book lovers in our midst. – TaMara