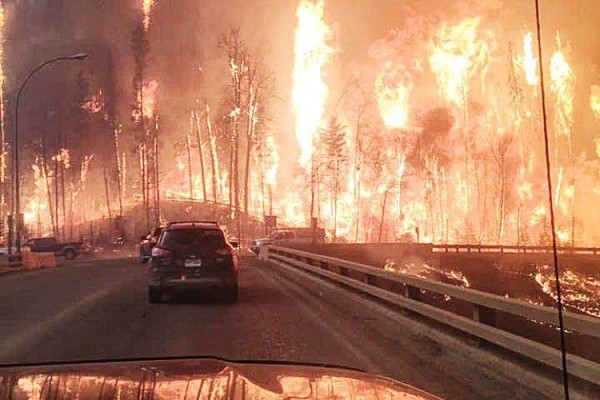 Only because I have Canadian friends (and so do you all- Redkitten!) am I aware that Canada is dealing with a horrifying forest fire:
The sky in Fort McMurray now looks like a wall of fire and smoke as a mammoth inferno swallows parts of the Canadian city.

Authorities ordered the evacuation of about 80,000 people, including the entire city of Fort McMurray in northern Alberta, the Regional Municipality of Wood Buffalo said Wednesday.

The blaze has already destroyed 80% of Fort McMurray's Beacon Hill community, RM Wood Buffalo said. Well over a dozen homes burned down, but the full breadth of the destruction remains unclear.
The videos are terrifying. Let's keep our neighbors to the north in our thoughts.