This badly Photoshopped image was inspired by a comment from Corner Stone last night, in which he noted that Trump's victory speech tableau resembled a Robert Palmer video: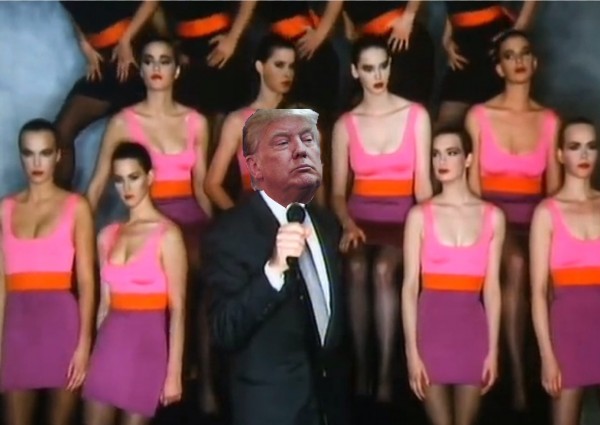 It's not the fault of Trump's spouse and female relatives / hangers-on that they seem to form a phalanx of interchangeable backup singers whenever they gather behind the presumptive Republican nominee. But it is funny in an OMG-a-strutting-pageant-maestro-has-a-significantly-lessGREATER-than-zero-chance-of-becoming-POTUS kinda way.
Good Christ, Hillary and Bernie — don't fuck this up!
We are having a hellacious storm this morning in West Central FL, complete with frequent lightning and sideways rain. One bolt of lightning struck so close that it propelled my hard-sleeping teen from her bed to the hallway before she was even fully awake.
As for me, Imma get more coffee; the adrenaline shot wasn't sufficient. Open thread!