Saw this on the iFunny app and thought of Cole: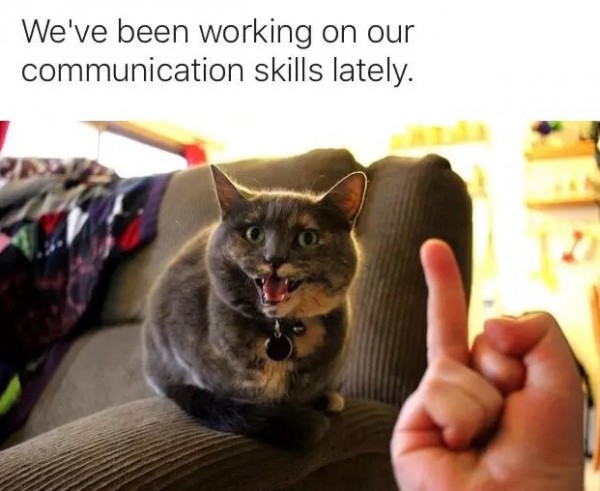 Not that Cole would flip off the magnificent creature that is Steve. Would he? From the looks of Steve, he'd probably draw back a stump if he tried!
I regularly curse at my dogs when they do irritating things like demand to go outside and then scratch at the door to come back in 15 seconds later — over and over — turning me into their involuntary door-woman when I'm trying to get shit done. But I verbally abuse them in such a pleasant tone that they're none the wiser.
Open thread!