The former butler of stately Trump Manor is a racist, sexist nutjob who issues lurid Facebook fatwas calling for the death of President Obama for being a foreign-born "muzzy," refers to black people as "negroes" in the manner of Cliven Bundy, suggests that American cities should be obliterated for ethnic cleansing purposes and calls future president Hillary Clinton a "cunt" who should be summarily lynched.
The fact that the man who used to play Alfred to Trump's Batman is the distilled essence of the white nationalist element of every Trump rally ever held isn't important news, apparently. It was reported, but as a sideshow item, as if it revealed nothing more about Trump except how hard it is to get good help these days. The story doesn't appear above the fold at the moment at CNN, The New York Times or other major media outlets. (Imagine the screaming headlines and calls for congressional hearings that would result if the woman who scrubs Hillary Clinton's toilets were revealed as a moon landing doubter.)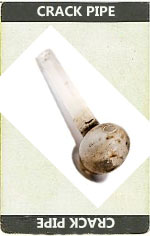 But let's not pretend this has nothing to do with Trump. The butler did it, but Colonel Marmalade was seen in the conservatory with the crack pipe. So maybe some enterprising Beltway journalist could get a fucking clue and use this unfortunate butler incident as an opening to revisit the GOP nominee's birther activities. Heretofore, when asked about birtherism by reporters, Trump says, "I don't talk about that anymore." What kind of lame-ass reporter lets an interview subject get away with that? (Cooper, Tapper, Blitzer, et al.)
Imagine if Hillary Clinton tried to deflect a question by airily proclaiming that she doesn't talk about it anymore. She wouldn't get away with it. The complaint here isn't that there's a double standard; of course there's a double standard, which is why Trump can babble about Bill Clinton's 25-year-old horn-dog behavior without having his own piggish history, which includes rape allegations, put under the media microscope. The bygones — they are gone by!
But just five years ago, Trump, the GOP nominee, was a prominent national figure in the explicitly racist birther movement. He made bizarre allegations and outlandish promises about what his team of Hawaii investigators would reveal, then failed to deliver because there was nothing to find. And that shouldn't be allowed to disappear down the memory hole, especially when a former Trump employee is revealed to be insanely animated by the very ideas Trump spent 2011 fomenting nationwide. Do your fucking jobs, DC press corps!