The CIA really, really doesn't want us to know just how badly it can f**k up:
The CIA inspector general's office — the spy agency's internal watchdog — has acknowledged it "mistakenly" destroyed its only copy of a mammoth Senate torture report at the same time lawyers for the Justice Department were assuring a federal judge that copies of the document were being preserved, Yahoo News has learned.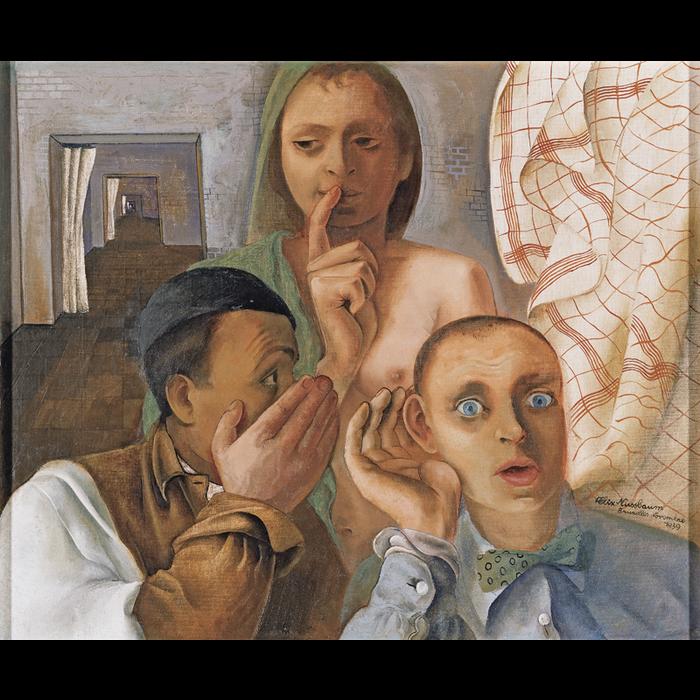 Although other copies of the report exist, the erasure of the controversial document by the CIA office charged with policing agency conduct has alarmed the U.S. senator who oversaw the torture investigation and reignited a behind-the-scenes battle over whether the full unabridged report should ever be released, according to multiple intelligence community sources familiar with the incident. [Via the esteemable Charles Pierce.]
As the aforementioned Mr. Pierce writes
A democracy cannot survive if its people believe they are being played for marks. It can survive for even less time if they turn out to have been right.
Shitty cops are bad enough.  Shitty secret police…
Feh.
Image: Felix Nussbaum, The Secret, 1939