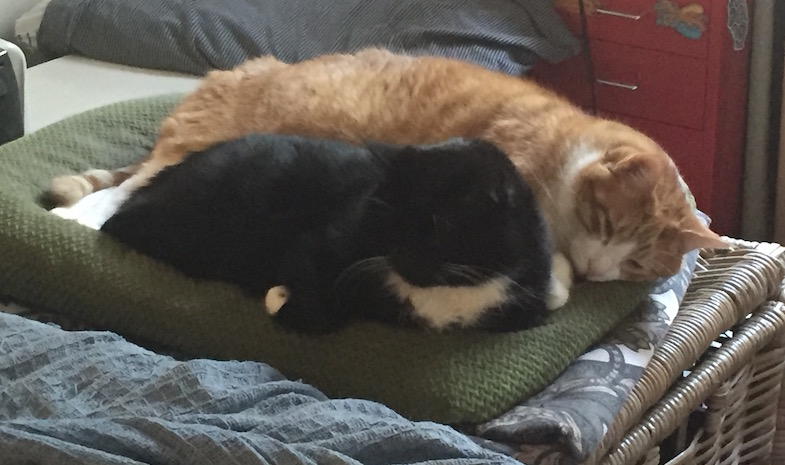 From commentor Darkrose:
The massive orange one is Alistair; the tuxedo is Ogdred. For some reason, they seem to think they both fit on the smaller of the two cat beds.
***********
Apart from a little innuendo for breakfast — oh, and primaries in Kentucky & Oregon — what's on the agenda for the day?