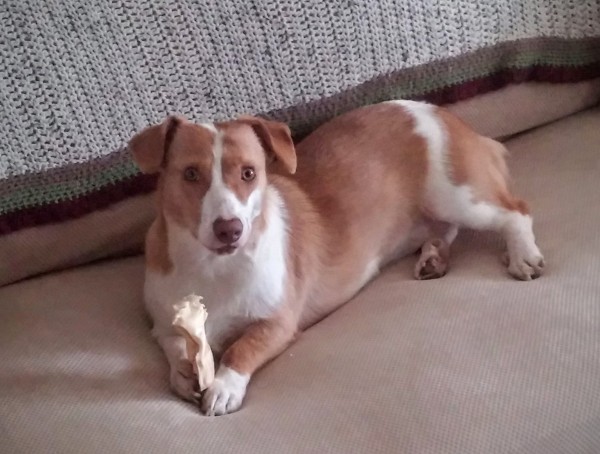 From commentor EdinNJ:
Here's the newest addition to our family, our rescued 1 year-old Dorgi (Dachshund/Corgi mix), Bella.
Bella is a cutie, but I bet she's not gonna share that chewie…
***********
Many happy returns to generally beloved commentor Satby, pet rescuer, exchange student host, soapmaker & generally all-around good person.
What else is on the agenda for the day?