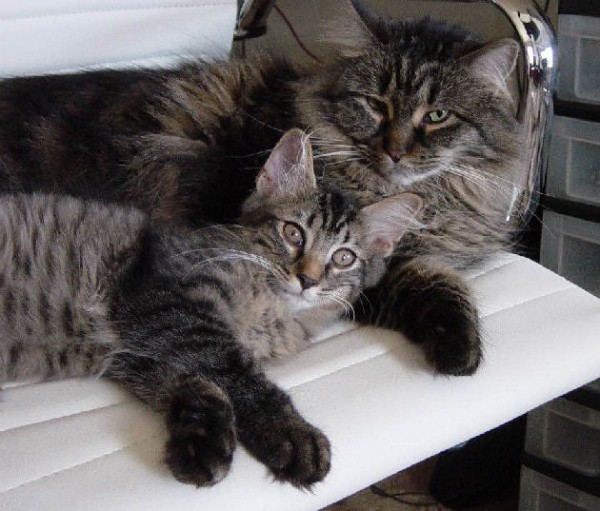 From wise commentor Werebear:
This is RJ (big) and Mithrandir (small). Only now Mithy is bigger than RJ!

Maine Coon mixes rule.
This, I can attest, is true… whether or not one wishes to be ruled, Maine Coons will take charge. Lucky for us thumbed primates, they are (mostly) benevolent dictators.
What's on the agenda for the new day?