It's too nice a Friday afternoon to waste time fisking another of the exercises in bathos that is a David Brooks column.  So, to offload the pleasure to the friendliest snarling pack of jackals you'll ever meet, here's an amuse bouche for you to masticate.
The left is nostalgic for the relative economic equality of that era. The right is nostalgic for the cultural cohesion.
The exercise:  in how many ways is this brief passage a steaming pile of horse-shit?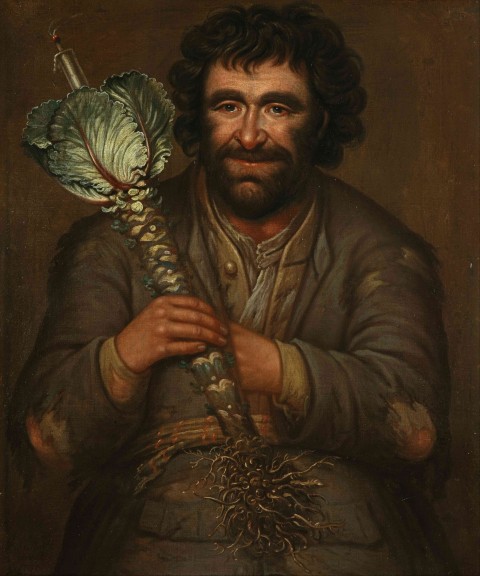 There's much more at the link, though none of it truly worth minutes you could use usefully — say reorganizing your socks.*
So bash a way on our BeauBaux, and anything else that catches your fancy.
*I'll say this — Brooks does make an awkward nod toward reality at the end of the column — but from a foundation of argument so desperately avoiding the actual matters at hand as to be both incomprehensible and utterly unpersuasive.  Such is life, when the entire edifice on which you've built a public persona as collapsed around you.
Image: Richard Waitt, The Cromartie Fool, 1731