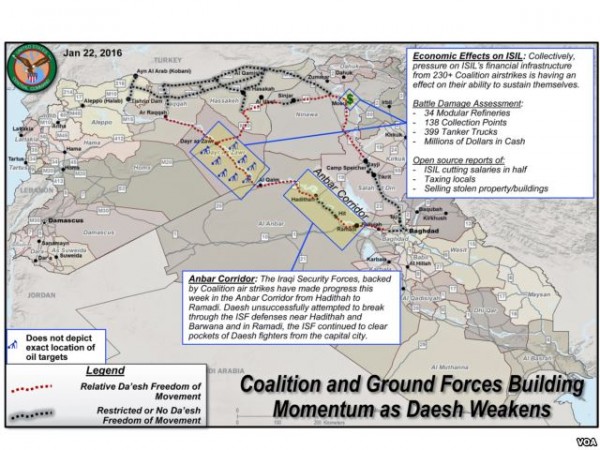 *
Earlier today, which is already tomorrow in Iraq, Iraqi Prime Minister Haider al Abadi announced that Iraqi Forces (regular Iraqi Army and [most likely the National] Police, as well as irregular forces from the sectarian and tribal militias) had begun their operations to retake Fallujah. From the Iraqi perspective, specifically the Iraqi leadership's perspective, this is necessary to take the remaining Islamic State pressure off of Baghdad. This is because Baghdad as the seat of government is the core of Iraq for the Iraqi leadership, whether it makes strategic, operational, or tactical sense.
What should be of great concern to everyone is whether the fate of Fallujah is similar to that of Ramadi. The Iraqis retook it, but it was reduced to rubble. And as Major Mohammed Hussein, a member of the counter-terrorism battalion that was first into Ramadi at the start of the offensive remarked: "All they (Islamic State) leave is rubble. You can't do anything with rubble." Islamic State has, apparently, mined and wired explosives throughout Fallujah as they did in Ramadi and there is a large civilian population trapped within the city and behind the enemy lines. The Iraqi's have conducted an Information Operation informing these civilians to fly white flags from their buildings so they won't be targeted by the Iraqi Forces. Unfortunately if they do so they will be targeted by the Islamic State Forces for collaboration.
Here's what Ramadi looks like now: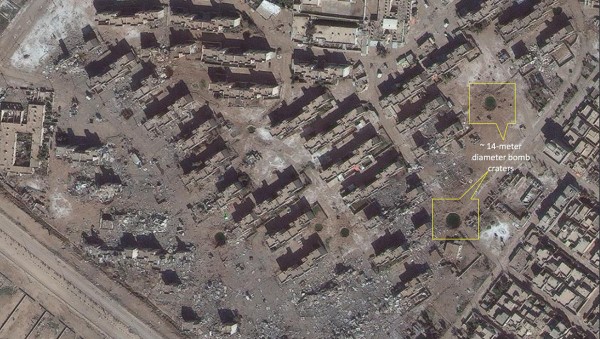 **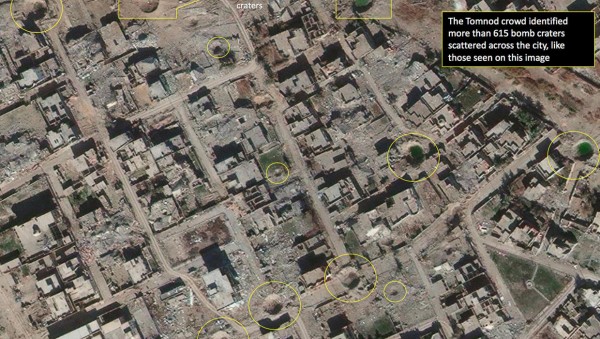 **
* Image from Voice of America.