Here's a great blue heron: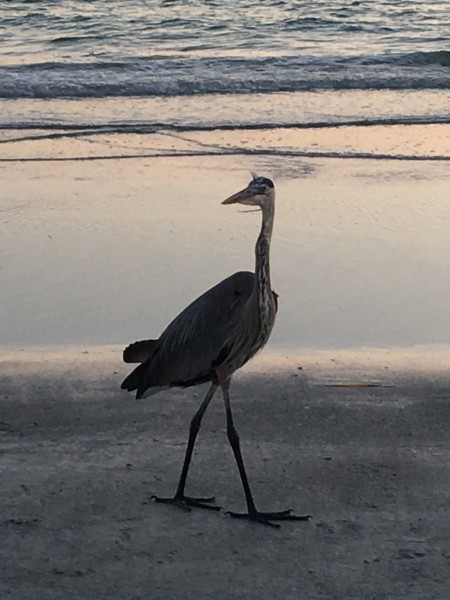 Or at least a very good one. It was quite tame, hanging around some fishermen at sunset hoping for leftover bait, but it gave me the stink-eye when I got close.
This beach doesn't allow dogs (fascists!), but as soon as the sun goes down, the dogs come out to frolic in the surf.
Tonight there was a Coast Guard helicopter crossing back and forth on the horizon. Lost tourist, maybe. Hope he/she/they are recovered.
My sleep schedule is all screwed up, so I'm wide awake, sitting outside slapping the zika-squitos away. Why are you up?