I get mail.  This one came today, unsought, unanticipated, and unctuous, from some placement/staffing guy who clearly understands the extensive personnel needs of a writing teacher and sometime scribe:
I am representing the below talented professionals passively seeking their next permanent position.
"Passively seeking…"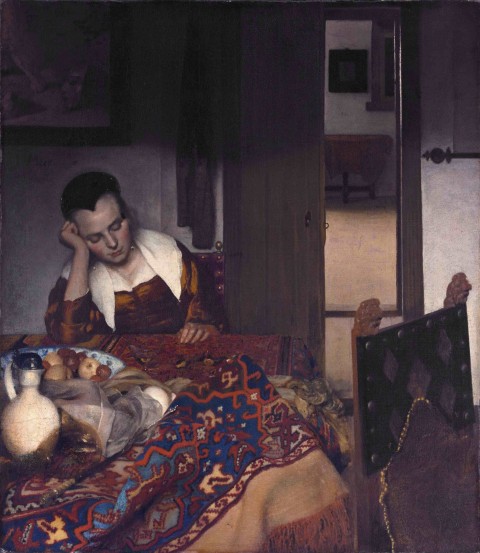 I'm so using that one as soon and as often as I can.  "I'm passively seeking my Nobel Prize in procrastination…"
(Actually, it made me think of Zombie Eyed Granny Starver Paul Ryan's non-candidacy for president this year, but that's another story.)
Consider this a safe-zone thread, open to any and all commentary about anything other than Bernie Sanders' campaign, character, prospects or destination.  Hell, save the Hillary and Drumpf talk too.  This one's for the more comfy* absurdities that attend us every day.
*My fingers sped past my brain in my first attempt at that word:  confit.  Almost left it that way — I like the idea of confit absurdities.
Image:  Johannes Vermeer, A Maid Asleep,  c. 1656-1657