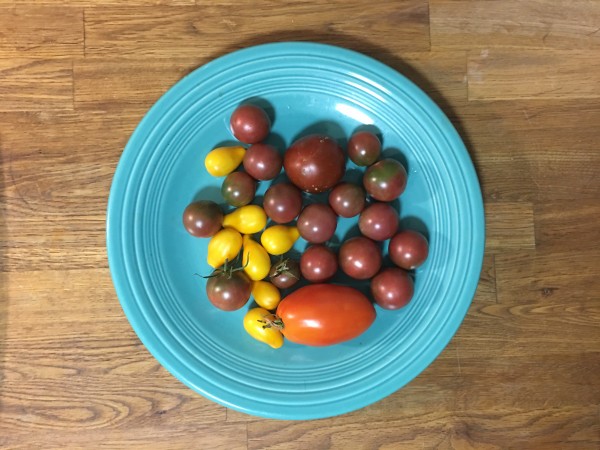 Multiply the above haul by infinity, and you can visualize the daunting pile of homegrown tomatoes that confront me when I approach my kitchen. And the mister brings in more sacks from the garden every day!
We've made so many salads, salsas and pots of sauce. We've inundated friends and neighbors with baskets full of tomatoes. We've contemplated shoving small bags of them through mail slots and leaving sacks of tomatoes in strangers' unlocked cars.
This happens every year, but it would be easier to change the course of the Mississippi than to alter the mister's tomato-planting drive. Dehydrating tomatoes and packing them in olive oil is one strategy I've used. Roasting them in olive oil, salt and pepper and squirreling away for later addition to various meals is another.
Anyone got any fresh ideas, such as a good recipe for tomato jam? Or blueprints for a tomato trebuchet I can use to pelt distant homes that display Trump signs?
All creative suggestions that don't involve felonies or unnatural behavior welcome! Open thread for discussion of non-tomato topics too!