Seen in the impulse-buy bin at Kohls during a Memorial Day sale: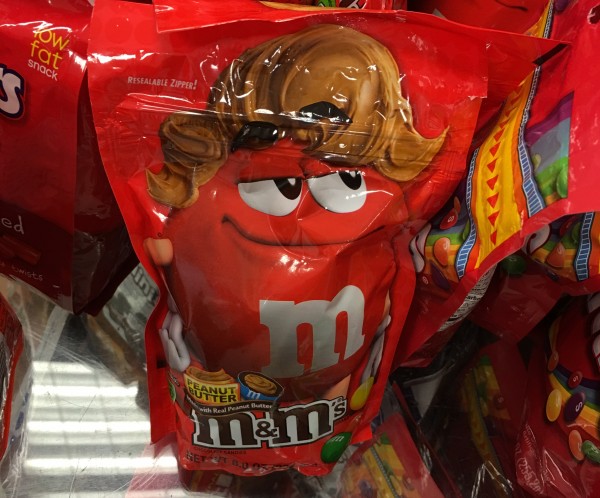 Am I taking crazy pills, or are the makers of one of America's most beloved candies paying some sort of tribute to a know-nothing, white nationalist aspirant to the presidency?
Please tell me this is some other pop culture reference I'm missing! I kinda expected the Beltway media to normalize Trump. But if we've lost Mars, is there any hope in the solar system?