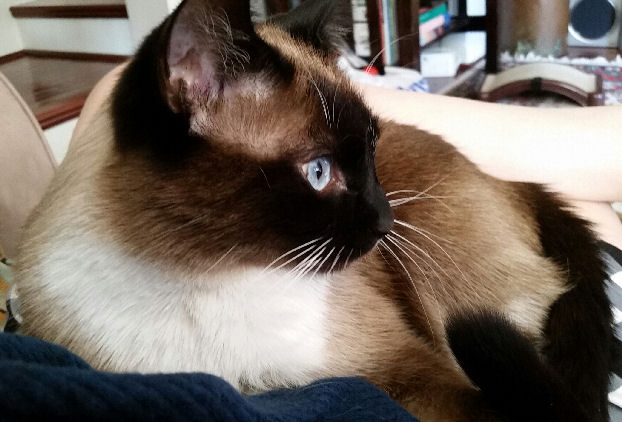 .
From commentor ET:
This is my nut Bean. Back in 2013 I adopted him from a rescue group in D. C. but he was born in West Virginia. He has been a total (wonderful) nut with an obsession for the cat TVs (aka windows). Not much of a talker my Snowshoe Siamese, but he is a champion cuddler.
***********
I always have a soft spot for meezers, since I probably wouldn't be here without one (my dad convinced my mom to marry him by offering her a purebred Siamese — still rare in the mid-1950s — instead of an engagement ring).
What's on the agenda as we (well, many of us) start another work week?