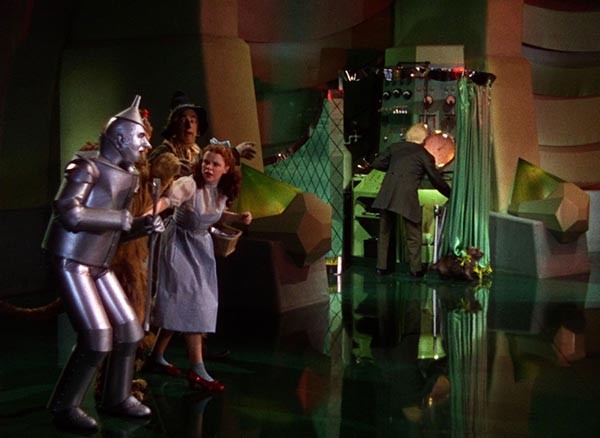 In a country with a working press and sane electorate, this would simply be the end of the Trump candidacy:
In blunt testimony revealed on Tuesday, former managers of Trump University, the for-profit school started by Donald J. Trump, portray it as an unscrupulous business that relied on high-pressure sales tactics, employed unqualified instructors, made deceptive claims and exploited vulnerable students willing to pay tens of thousands for Mr. Trump's insights.

One sales manager for Trump University, Ronald Schnackenberg, recounted how he was reprimanded for not pushing a financially struggling couple hard enough to sign up for a $35,000 real estate class, despite his conclusion that it would endanger their economic future. He watched with disgust, he said, as a fellow Trump University salesman persuaded the couple to purchase the class anyway.

"I believe that Trump University was a fraudulent scheme," Mr. Schnackenberg wrote in his testimony, "and that it preyed upon the elderly and uneducated to separate them from their money."
Combined with the fact that he refuses to release his tax returns (nice troll-fu, DNC), this theory that Trump is basically broke by Josh Marshall makes a lot of sense:
Again, wld someone worth $10B screw around with 'Trump U' and 'Trump Steaks'? Of course not. Trump probably not even a billionaire.

— Josh Marshall (@joshtpm) May 31, 2016
2/ be a while longer until he can get GOP donors to reimburse him for the primary campaign. That makes the million dollar contribution to ..

— Josh Marshall (@joshtpm) June 1, 2016
4/ $250m. Has Trump done anything in the last decade hat wld make his wealth grow 40 fold? Trump Steaks? Trump U? Flipping a few golf …

— Josh Marshall (@joshtpm) June 1, 2016
6/ the real number is dramatically less. Romney may be worth more. The more questions get asked the bigger the meltdown will be.

— Josh Marshall (@joshtpm) June 1, 2016
This was interesting, too:
The idea that Trump is wealthy to the tune of his oft-claimed $10 billion dollars, combined with his utter lack of transparency regarding his fantasy financial statements left little to go on. For political professionals, due diligence required we assume he could bring serious cash to the game.

By August of last year, I was working to convince major donors that Trump would be a destructive force and likely throw the race to Hillary Clinton. One moment from that period sticks with me as a turning point in my thinking about Trump's money; a major Wall Street donor laughed when I told him we'd need to mount a serious and fully-funded effort to take on Trump if he chose to self fund.

My friend scoffed at the very idea that Trump was worth even a quarter of the mythical $10 billion, much less that he was liquid to the tune of more than $200 million. "He's not a billionaire. I'm a billionaire. He's a clown living on credit."

***

The evidence is mounting, and quickly, that his promises to fund his campaign are just one more Trump con; a shell, a hollow edifice of fake-it-til-you-make-it. Trump, is by the standards of 99.9% of Americans, a wealthy man, but he's not liquid enough to fund an actual modern campaign. It's not simply that he doesn't have the money; it's that his mythos requires that no one ever figure out that he doesn't have the money.
The press seriously should stop asking him any questions except for those related to his release of his taxes.