Via TPM, we learn that Larry Pratt, former executive director of the organization Gun Owners of America has a…predictable…view of what's at stake in the coming election.
[He] said a Democrat taking the White House and replacing the late Supreme Court Justice Antonin Scalia would pose "great peril" to gun rights.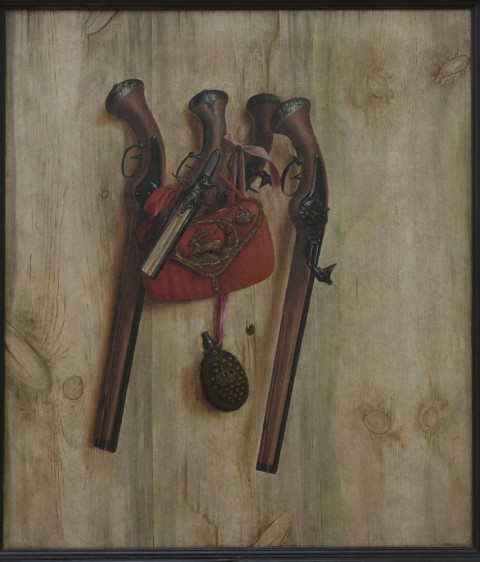 And what should happen in the face of such peril?  Another…interesting…take on the concept of constitutional review:
"At that point, we would have to come to an understanding, which we've been sort of taught, it's been taught out of us, that the courts do not have the last word on what the Constitution is," Pratt said on the show, in remarks first flagged by RightWingWatch.
And who, pray tell, does have that last word?  You'll never guess:
"And we may have to reassert that constitutional balance, and it may not be pretty," he continued. "So, I'd much rather have an election where we solve this matter at the ballot box than have to resort to the bullet box."
Sedition, thuggery, a clear threat of political violence in the face of democratic decision making.  Pretty much a perfect defintion of domestic terrorism.
One more reason to consign Brother Trump to the outer darkness, I'd say — and his wretched claque of enablers and enablees along with him.
Image: Cornelius Norbertus Gijsbrechts, Trompe l'oeil with pistols, 1672