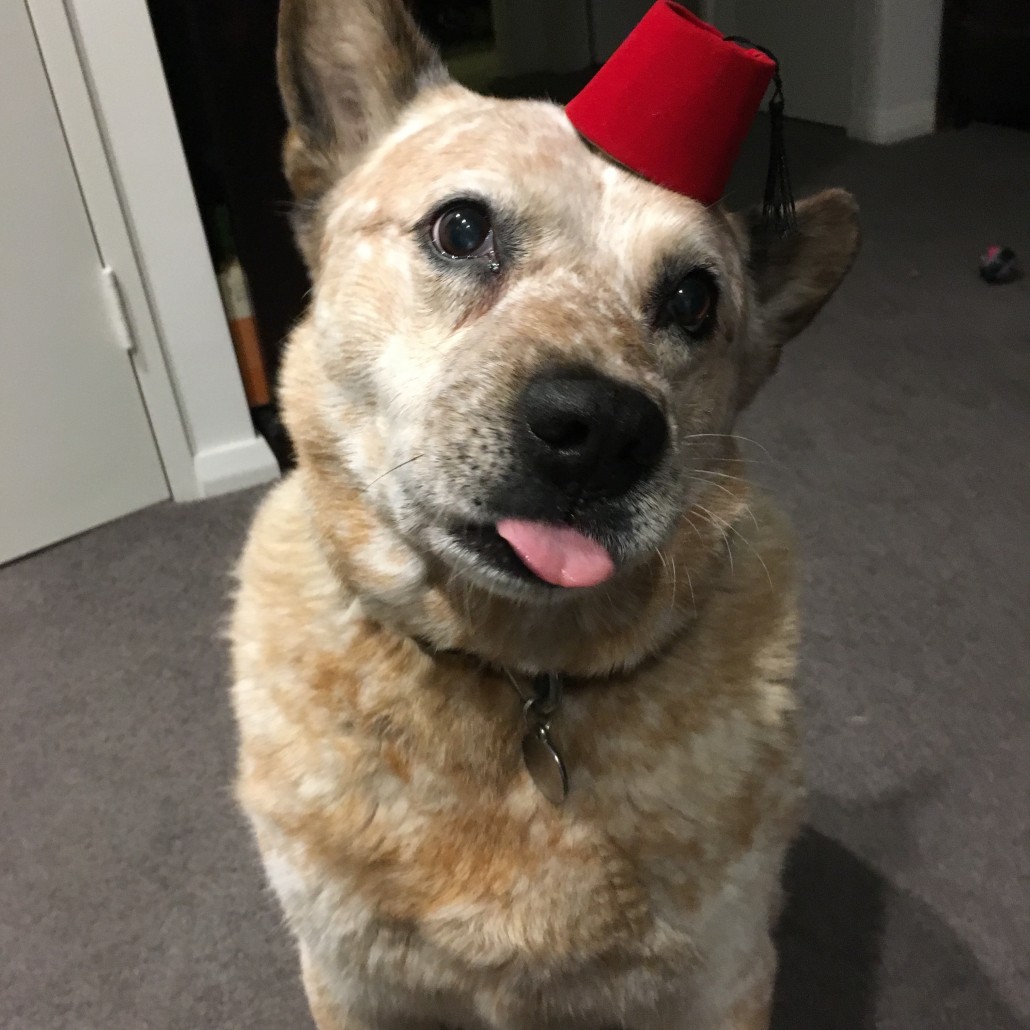 It's a pleasure to be back in this den of Republican Lite neo-liberals.
I arrived home in Sydney from Marrakech at 6 o'clock this morning after a 36 hour slog that was only enlivened by lashings of first class bubbly, and a knee trembler in the dunnies at Dubai airport with Bob Hastings, an insurance executive from Reading.
I spent the whole day today trying not to sleep in order to avoid the jetlag, then left it too long and have passed into being so tired I can't sleep, so I'm not so much drunk blogging as "have been drunk, insomiac and constipated since the Kennedy administration" blogging.
And tormenting the dog with a tiny, tiny fez, apparently.
So what have I missed, aside from all of you turning your back on the true Democrat party to support some woman who isn't even a Democrat but is just using the Democratic primary process for her own nefarious purposes?
No, wait. I'm confused. Where's that fez gone?
Anyway, I also have Halsey's "New Americana" on a permanent loop in my head, apparently because my ipad got stuck playing it over and over for six hours while I tried to sleep on the plane. There are worse fates, so I'm embedding it in both dance remix and live versions for the purists at each extreme.