Update at 6:12 PM EDT on 13 June 2016:
The LA Times is now reporting that the information that was released yesterday, that Mr. Howell had traveled to Santa Monica with the intent of doing "harm to the parade" was incorrect. Santa Monica PD Lt. Saul Rodriguez has clarified what they know:
"It was a misstatement," Rodriguez said. "Unfortunately, she was given incorrect information initially, which indicated that that statement was made; however, that statement never was made. He did indicate that he was planning on going to the Pride festival but beyond anything as far as motives or his intentions that statement was never made nor did any officer receive that statement."
—————————————————————————————————————————
Authorities have named the suspect arrested early this morning in Santa Monica for acting strangely and having both firearms and explosives in his car. His name is James Wesley Howell and, according to Jacqueline Seabrooks, the Santa Monica Chief of Police, he admitted to Santa Monica police investigators that "he wanted to harm (sic) gay pride event". He was arrested last year for brandishing a firearm and threatening a neighbor by pointing the gun at him or her, which was pled down to misdemeanor intimidation. His facebook account is also still up and he appears to have posted extreme and alt-right memes on his page. The other major difference between Howell and Mateen is that Howell looks like this: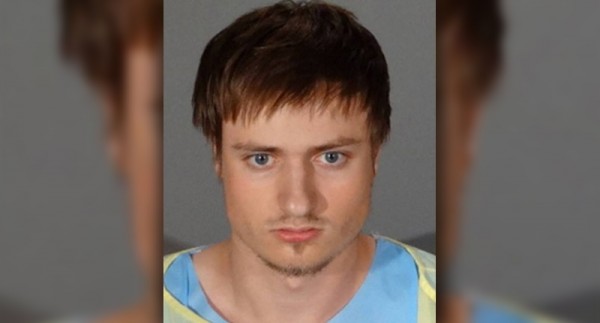 *
* Photo released to the public by the Santa Monica PD.