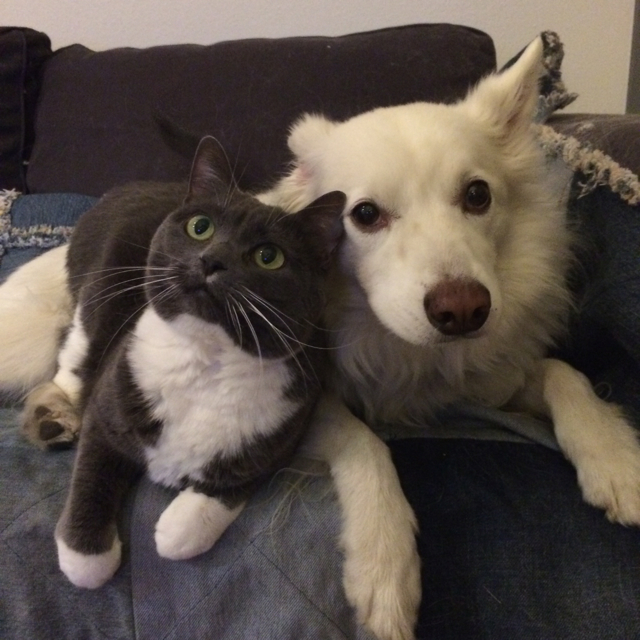 From long-term commentor Gex:
You say there weren't enough pup pics? I have you covered! And then some. Although the kitten is in some of these too.

The pup is Casey, the kitten is Abigail.

Please note in this picture the piece of bacon brat that the pup is ignoring until I tell him he can have it. Whatta good pup!
Speaking of happy creatures, at least one Balloon Juice correspondent went to bed in a good mood last night:
PENS WIN PENS WIN PENS WIN PENS WIN PENS WIN PENS WIN THE STANLEY CUP!!!!!!!!!!!!!

— (((I Hate Nazis))) (@Johngcole) June 13, 2016
Apart from appreciating the simple pleasures, what's on the agenda for the start of another week?