Senator McCain, doing his best imitation of [Combover] Caligula's chosen consul, reminds us that his picture shows up in the dictionary next to "shitty loser."
Or, as John said below: Fornicate him. (I paraphrase.)
With an oxidized agricultural implement.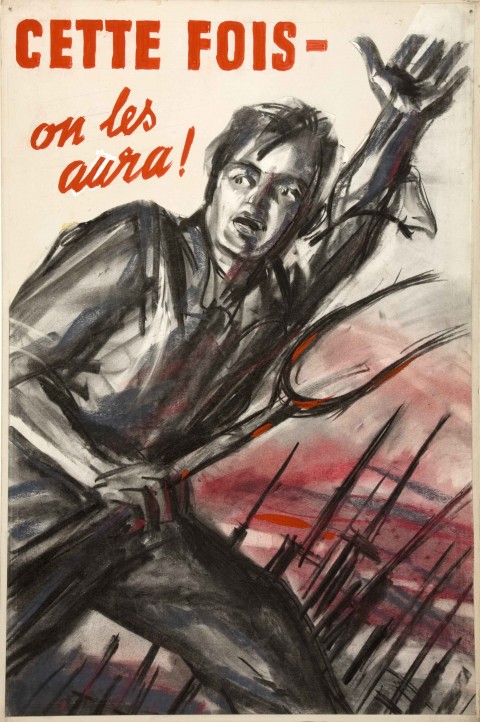 There's a chance to make that wish come true.  Ann Kirkpatrick is the Democrat aiming for McCain's senate seat.  She's seems to be running strong, but the silver medalist in the 2008 POTUS stakes race is tough out, so she'll need all the help she can get.
To that end:  I just dropped five bucks on her campaign. If you want to do something similar, here's her Act Blue page.
Image: Propaganda poster Cette fois – on les aura! (English:  This time — we've got 'em!"), before 1946.*
*And yes.  I was looking for an excuse to use this picture.