Just a couple of things that I've thrown together on how to think about the decision points for Exchange strategy. The first is the universe of Qualified Health Plans. All On-Exchange plans are a subset of the QHP universe. Not all QHP's have to be offered on Exchange. This gives some flexibility to insurers that want to offer off-exchange plans that are unique.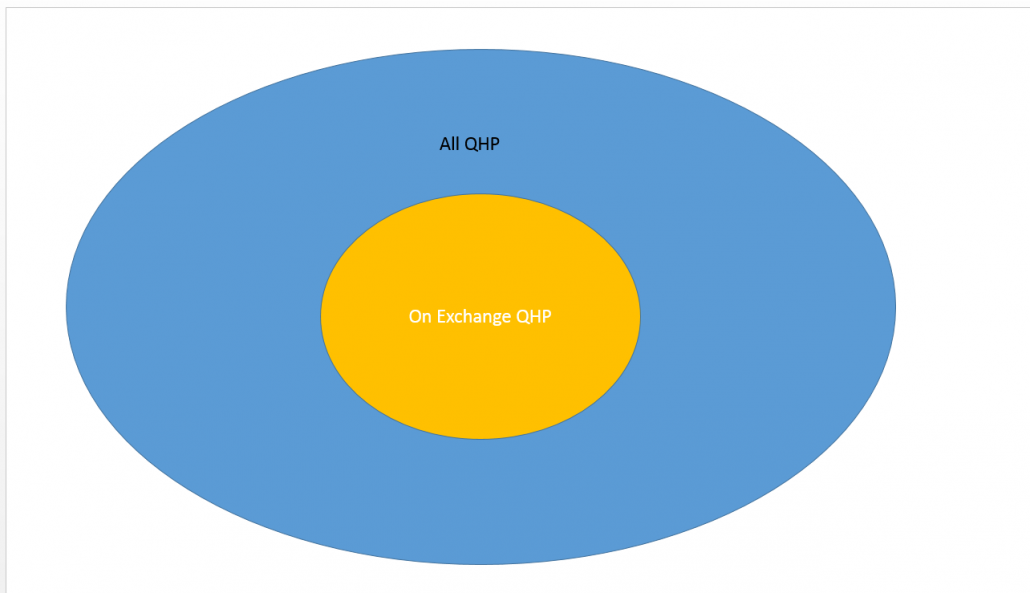 This second is a super high level flow of the plan designs from creation to final sales. Each step sees options shrink.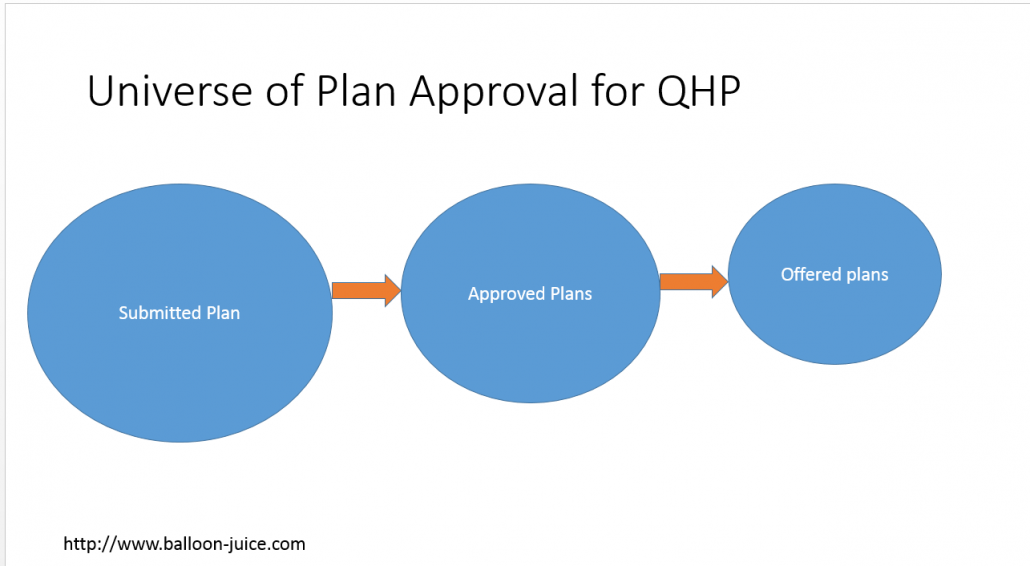 Right now almost all carriers are waiting for the second stage to conclude. We are waiting for the relevant regulators to come back and approve, request more information or deny plan design and rate decisions. From there, carriers can make a decision as to what they actually will offer. The major regulatory constraint at that point is that anything that is offered On-Exchange has to be offered Off-Exchange. The converse is not true; Off-Exchange plans can be special snowflakes.
By early August, carriers will know what has been approved from their potential offerings and at what price. More importantly, they'll roughly know what has been approved and at what price for their regional competitors. This knowledge can feed strategy changes.
Carriers that think they might be able to dominate the #1 Silver ranking but used an isomorphic Silver spamming strategy for 2016 still have some time to change strategy this summer once their dozen isomorphic Silvers are approved. They can move most of their mirror-image Silvers to Off-Exchange only while embracing a Silver Gap strategy On-Exchange.
That decision point for carriers will vary but it is late Summer/early Fall for everyone.