I searched for a live link, but this was the best I could find. Our Democratic representatives have stood up for us twice in a week, let's make sure we do what we can to support them.
ETA:  More on today's sit-in here.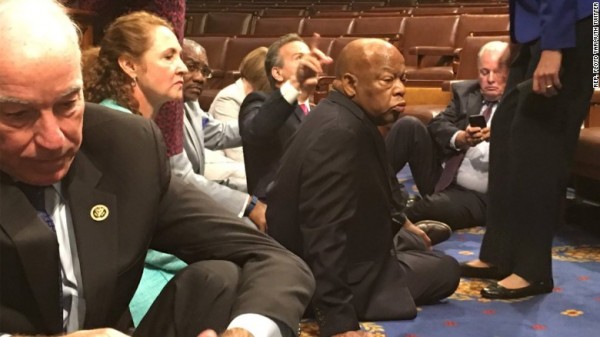 I have got to get some work done now, so consider this an open thread.
UPDATE: This has to be my favorite tweet so far, h/t rikyrah
So I'm meeting with @keithellison. His scheduler walks in and hands him this note. Meeting ends :) #NoBillNoBreak pic.twitter.com/JwnusZKZuo

— Trita Parsi (@tparsi) June 22, 2016