My daughter has several aquariums — she probably has a total of 200 gallons under aqua-cultivation in various parts of the house. I think my favorite fish is this puffer: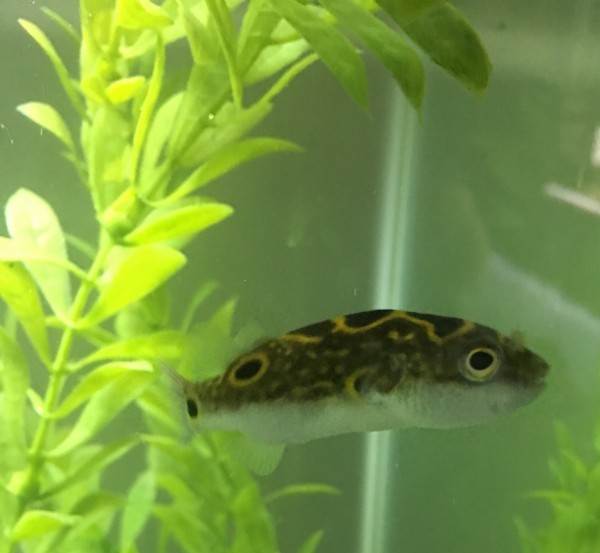 Looka that face!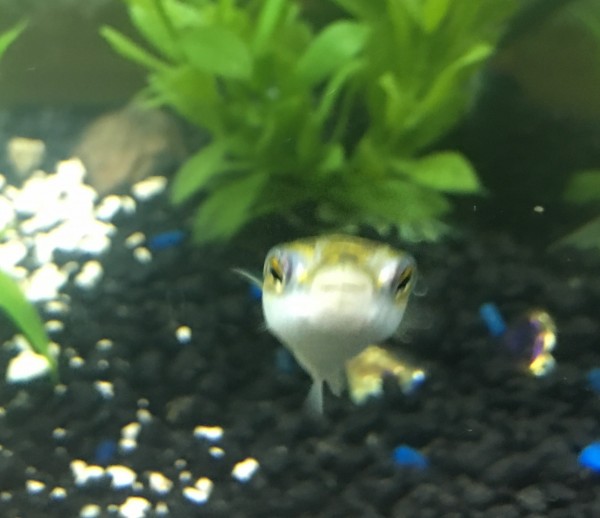 And the pretty pattern!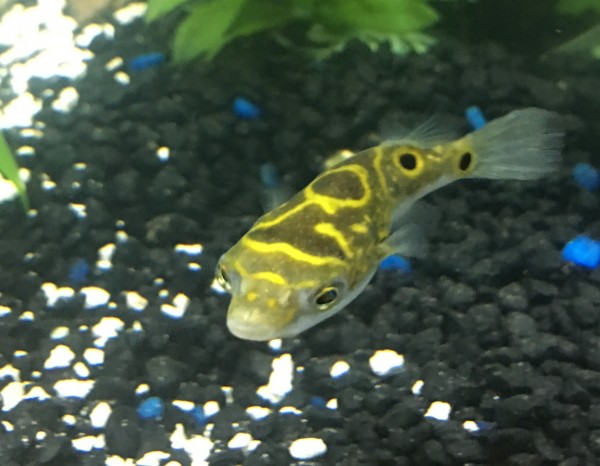 His eyes move independently, like a chameleon, and he appears to have nostrils (or something — do fish have nostrils?) on wee stalks, which is kinda weird. Fascinating little fishy!
It's awfully hot here today, so I'm avoiding the outdoors until late afternoon. The mister is turning the peppers he grew this spring into several kinds of hot sauce, so the house reeks of vinegar.
What are y'all up to?