My sis and I went to the St. Pete Pride street festival and parade last night. References to the Pulse nightclub massacre were everywhere — lots of rainbow-script t-shirts with "We Are Orlando" and "We Are Not Afraid." The parade included a mobile candlelight vigil and people carrying signs with the names of those killed.
Some folks said attendance was down a bit due to fears of copycat violence. That honestly never occurred to me until we got there and I heard someone mention that possibility. But mostly the event was about coming together as a supportive community and having fun doing things like…dancing in a bubble pit: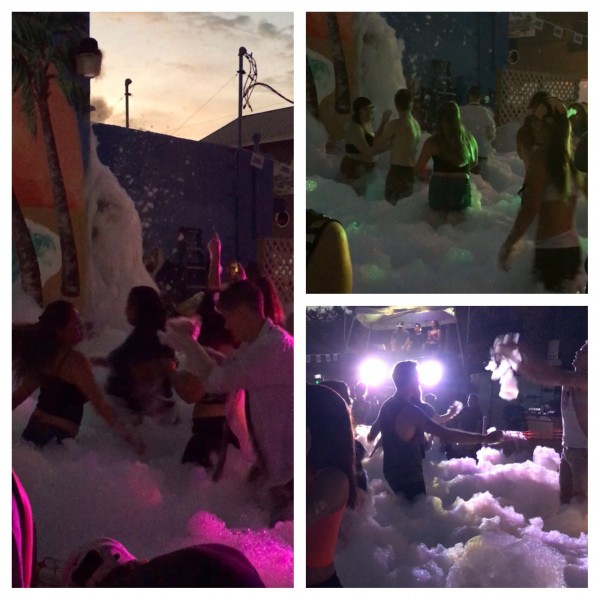 Some gaping asshole in a truck emblazoned with slogans like, "Got AIDS yet?" and quotations from Leviticus circled the perimeter of the street party and shrieked about hellfire and damnation over a PA system. I was one of thousands who flipped the sanctimonious prick off.
I rarely feel an impulse toward violence, but damned if my hands weren't itching to heave a brick through that fart-huffer's windshield. Oh well. Fuck him. If there really is an afterlife, the FSM should put that god-bothering goober in charge of Port-O-Let sanitation.
Anyway, early this morning — way too early after the bubble rave, honestly — hubby and I went birding. We saw these black-bellied whistling ducks and also this noble osprey and many of his or her kin: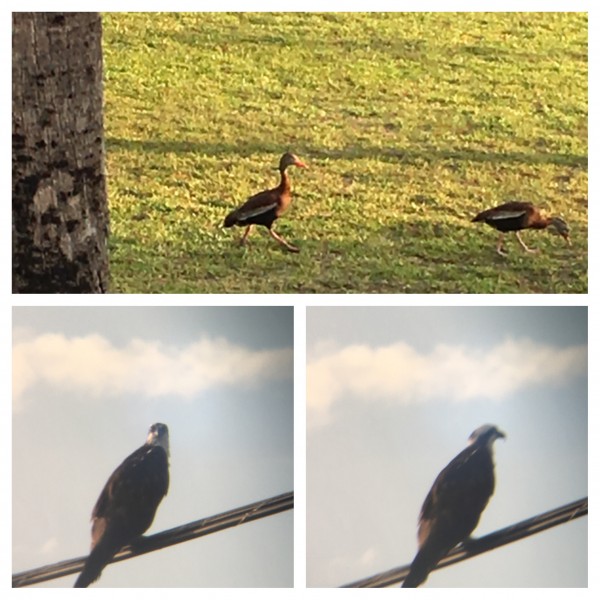 We saw several gorgeous roseate spoonbills feeding in the shallows at a distance, but my photos of them look like a kindergartener's attempted finger-paint forgery of a Monet, so I've mercifully spared you that. As I say after every birding excursion, I'm going to have to break down and buy a decent camera.
Open thread!
PS: In case you missed it, our host put up a post with a link to a GoFundMe page last night to help flood-stricken West Virginians.