There's lots more serious stuff to blog about today (and everyday!), but this is too good not to use to chum the Balloon Juice lagoon:
Numerous members of the British parliament have complained that they have received multiple emails from the Trump campaign asking for a donation.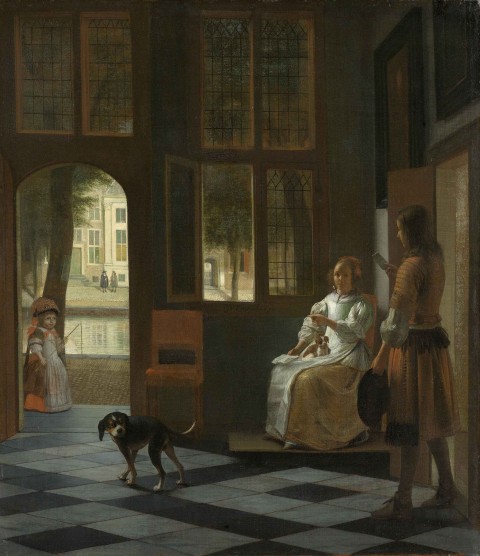 "Members of Parliament are being bombarded by electronic communications from Team Trump on behalf of somebody called Donald Trump," Sir Roger Gale said on Tuesday, according to Politics Home. "Mr Speaker, I'm all in favour of free speech but I don't see why colleagues on either side of the House should be subjected to intemperate spam."

Sir Roger seemed to have trouble even deleting the Trump emails.

"Efforts to try to have these deleted have failed. I wonder if you'd be kind enough to intercede with the Digital Services Department to see if they may be blocked," he lamented.
"Somebody called Donald Trump…"
Perfect.
Image: Peter de Hooch, Man Handing a Letter to a Woman in the Entrance Hall of a House, 1670.