Still too swamped to do much in the way of serious posting, but I've got something too sweet not to share.
Seems that there is a little trouble in paradise with the new hires to Herr Drumpf's campaign — the folks brought on post-Lewandowski to bring adult supervision to the romper room masquerading as the national campaign of the GOP's presumptive nominee.  Here's what Keven Kellems, in charge of surrogate operations, had to say [Politico link] as he bid this Trumpster fire adieu:
"While brief, it has been an interesting experience."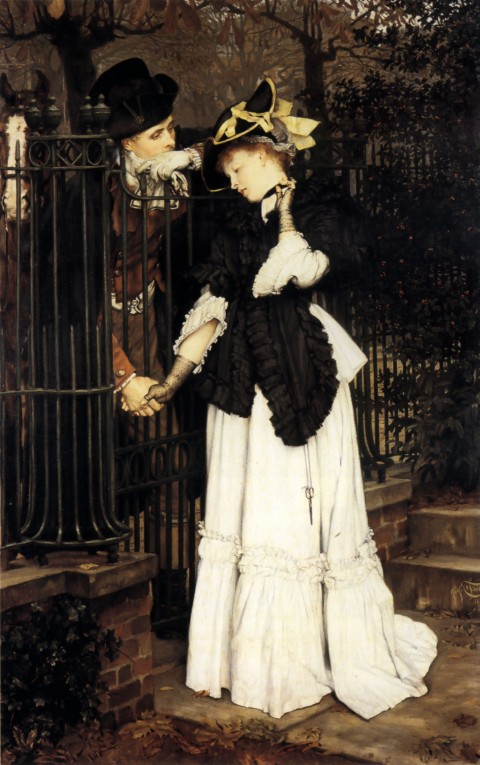 I'll bet.
Open thread.
Image:  James Tissot, The Farewell, 1871.