Steve just feels so much better and is so much happier I am beginning to feel guilty I have not had him shaved every summer: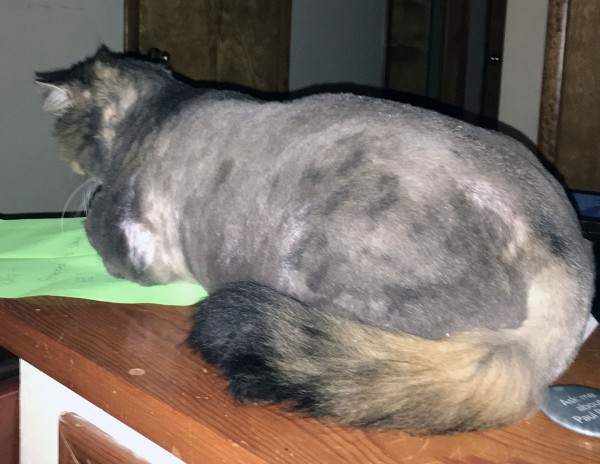 He's on his perch next to my chair (and he just knocked everything I had on it off to get there and then just sat his fat ass down on a bunch of paperwork), and right now I think he is tracking a bug.
Season 2 of Marco Polo for me tonight. You all?