Awesome trip to Akron and back to drop off Christion for his father's service. Siri apparently sent me on the "I'm a drug mule" route with no highways through central rural Ohio, and on the way home I went the highway route and spent an hour of my life sitting in traffic because of this fucking guy:
A man who led police on a pursuit near Wells Township that turned into a standoff with multiple police agencies along U.S. 30 in Columbiana County on Tuesday afternoon, surrendered just after 5 p.m.

Witnesses say the driver was going in excess of 100 mph, and they finally caught up to him near the Calcutta exit.
We ALL CAUGHT UP TO HIM, even the fail parade of Ohio drivers doing 55 in the fucking passing lane. I was so proud of myself for not going insane and screaming profanities because I kept telling myself that if it were someone I knew in the accident I would want them to take their time and rescue them and do everything they could to help them, and then I find out it was probably some douchebag on meth being a dick.
At any rate, it gave me time to check my phone and scan the headlines to catch up on CROOKED HILLARY, and from what I gather from wingnuts, she basically did this AND GOT AWAY WITH IT: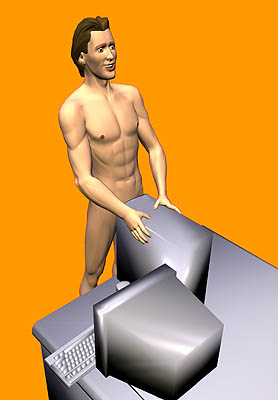 Now that I am home and have read Comey's statement, it's basically exactly what I said would happen (and so did everyone with a fucking brain):
Here's how I'm betting this will play out. The FBI is not going to recommend any charges for several reasons. First, I don't think she did anything criminal. Second, the FBI is not going to charge a major political candidate in the middle of an election cycle, because to do so would forever taint the FBI as a partisan organization, and no Democrat would ever have any faith in them to be independent whatsoever. Also, their budget comes from elected office, and they aren't going to stretch the rules or bend over backwards to find some bullshit reason to charge her. They just aren't.

If the FBI does anything, it will issue some long report with a bunch of mealy mouthed bullshit, the investigative version of "mistakes were made," and say that while she did not do anything illegal or criminal she did something improper. This will then give them defense against the right, who also fund their budget and do not want to be left with nothing. They will then recommend a bunch of changes to policy regarding this to all levels of government in regards to email protocols and security.

The Republicans, having just demanded that Loretta Lynch recuse herself for… reasons, will then have no way to demand that she do something additional to HRC, because, as we know, she has recused herself and has nothing to do with the process. And thus, E-Mail Benghazi: Electric Boogaloo, will come to an end with some short term yelling and fauxtrage on Fox, some hysterics among the Infowars sect, and some smug tweets coming from secure pockets of true progressive Bernistan. I'll note for posterity that these are increasingly overlapped areas in a Venn diagram. Who knows, maybe Dan Burton will videotape himself shooting a server in his backyard.
You don't prosecute someone for basically trying, in good faith, to do their job. What she did is basically the equivalent of someone at McDonalds, over a couple of years, accidentally putting two or four pickle slices on a couple dozen cheeseburgers out of the tens of thousands they made instead of the called for three slices. It was not, as certain gibbering idiots will claim, the same thing as Snowden or Manning or whoever they barf up.
So. The end. Except this is America and if you think this ended pretty much the way it should have, you are now ok WITH OFFICIALS BREAKING THE LAW AND YOU HATE THE COMMON MAN AND BLERGITY BLAH BLAH HAVE YOU NO MORAL COMPASS YOU SHILLARY LOVING NEOLIBERAL CRONY?
You want my attention? Work on properly funding the technological needs of our government and work your ass off to fix our totally fucked up classification system. And I still maintain it was stupid as fuck for her to do this because she had to know something like this would happen.