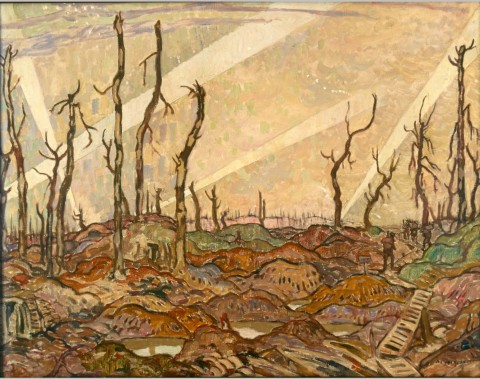 This is something I hope Adam will take up in earnest, but we should probably have a thread for the Chilcot report on Tony Blair and the British rush to war in Iraq.  Here's a link to the Guardian's coverage.
In brief, and in my reading of the press reports only, it looks like Sir John Chilcot has produced a devastating body of work that effectively condemns both Blair and Bush — and by extension the many more who enabled them in their catastrophic rush to war.
That's obviously going to hurt, and we've already got a taste of the derp to come in David Frum's claptrap, discussed below.  We'll see a lot more ass-covering, excuse-bandying, and outright bullshit from all the usual suspects over the next few days.
But what struck me most in the immediate reaction to Chilcot's report was one snippet from the few minutes of Tony Blair's press conference that I managed to catch.
There, he admitted the failure to plan for what to do after an initial military victory (you think?) — but he said he stood by his decision to go to war and would make the same decision now, given the intelligence at the time.  He admitted that the intelligence was faulty, but noted that leaders have to decide based on what they know at any given time, which is certainly true.
The problem with that pivot to "bad intelligence" is that it is bullshit.
Those in a position to know understood at the edge of war that Saddam did not have weapons of mass destruction as generally understood.  I give you a speech that should be much better known than it is, Robin Cook's personal address to the House of Commons to explain his resignation from Tony Blair's government:
Here's a text version.
Our leaders knew that the stated reason for war in Iraq was false.  They did it anyway.  There's plenty of blame to go round — and while it's not clear how much individual members of Congress or Parliament knew, compared to the heads of government and the cabinets in both the US and the UK, some of that responsibilty certainly accrues to those legislators who went along to get along.
But the central villains of this piece are the leaders who made the choice to cajole and coerce their colleagues and their countries into war.
One last thought:  the upcoming election is between someone who's learned from the Iraq disaster, and someone who just yesterday hearts him some murderous Saddam.
Image:  A. Y. Jackson, A Copse, Evening 1918, 1918