You all know what to do. And no, I'm not posting a how to video.
Here's some nice comic book kissing art though!*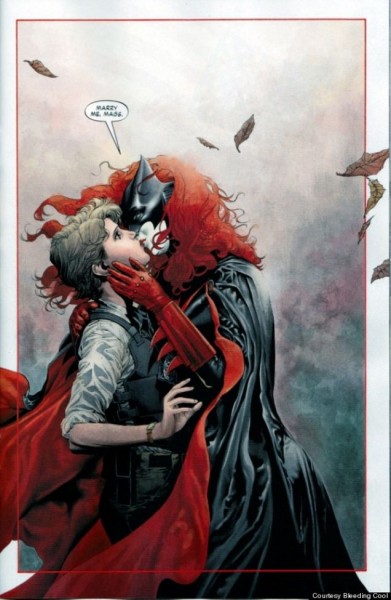 **
And here's a baby panda kissing its mom! The cuteness, it burns!!!
* H/T to Io9 for both the heads up about International Kissing Day and the image.
** Unfortunately this was retconned out of existence when DC did its New 52 reboot, along with every other marriage, proposal, and long term relationship – straight or LGBTQ. Now that they're doing Rebirth to fix the continuity problem they created for themselves, there is some hope this will be reinstated as canon and Kathy Kane and Maggy Sawyer get their happily ever after!