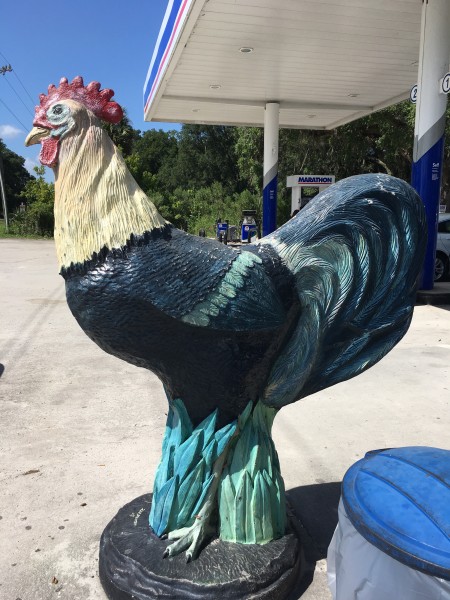 The mister and I are home from our camping / relative-visiting trip to the northern part of state, and we're tired and crabby from too little sleep and too much adventure. The gas station poultry ornament above was the most impressive piece of public art we saw. The spring below was one of several awe-inspiring natural scenes we enjoyed yesterday: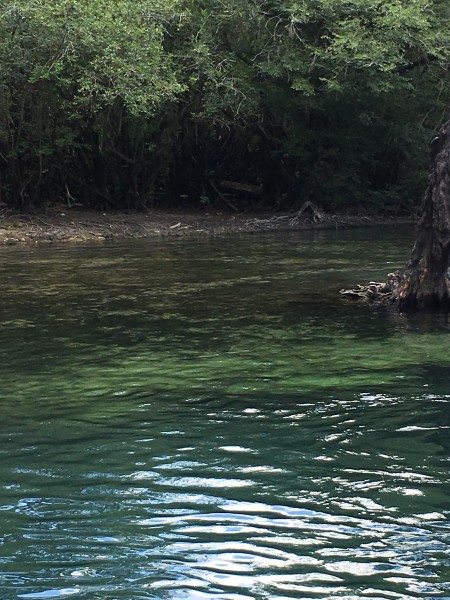 We visited several springs along the Suwannee River. The Suwannee itself is a dark water river, and I almost never swim in it because of the gators. But the springs that feed into it are crystal clear and gorgeous — and if there be gators or snakes, you can see them! Each spring is a shady little oasis: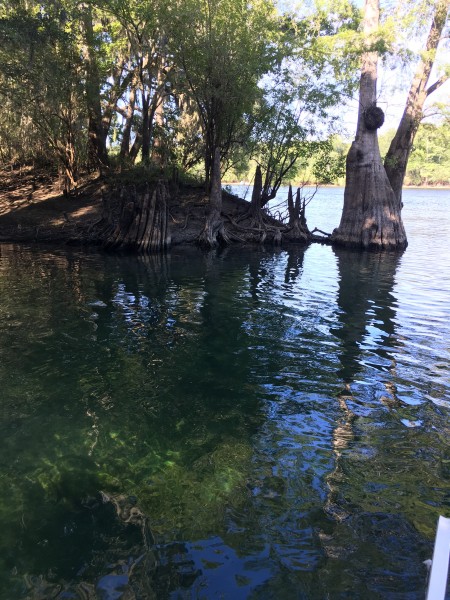 It was a punishingly hot and humid day, but the spring water is breathtakingly cold. We spent hours just standing around in the cold water, talking, laughing and watching the antics of children and pets. As long as you're in the water, you're perfectly cool, even if it's 100 degrees.
Anyway, good times. Also good to be home, where there is reliable air conditioning and normal toilets. Open thread!