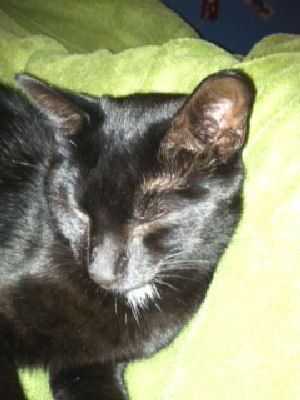 From commentor Joe G:
This is Koho

Koho will eat your crunchy granola bar

and feel no shame

Like a Boss
Speaking of which…
Hillary will launch a massive voter registration drive across the U.S.

cc: @AlGiordano
https://t.co/lJS7hQvltO pic.twitter.com/94K4GeBdmG

— Alan Kestrel (@AlanKestrel750) July 17, 2016
I remember breaking this story in 2008. And they did it, too. https://t.co/NR6sDy1fK7

— Al Giordano (@AlGiordano) July 17, 2016
Apart from watching the RNC convention (possibly through parted fingers), what's on the agenda as we start another week?
new NBC/WSJ poll: in 13 swing states, Clinton leads Trump 48% to 40%

— John Harwood (@JohnJHarwood) July 17, 2016
Clinton leads by 5 nationally. By 8 in swing states. What happens when you outspend your opponent $57M to $4M on adshttps://t.co/QJdR5CiY30

— Bradd Jaffy (@BraddJaffy) July 17, 2016